breaking news
Gunman who killed co-workers at New Zealand building site died from self-inflicted wound, police say – Times of India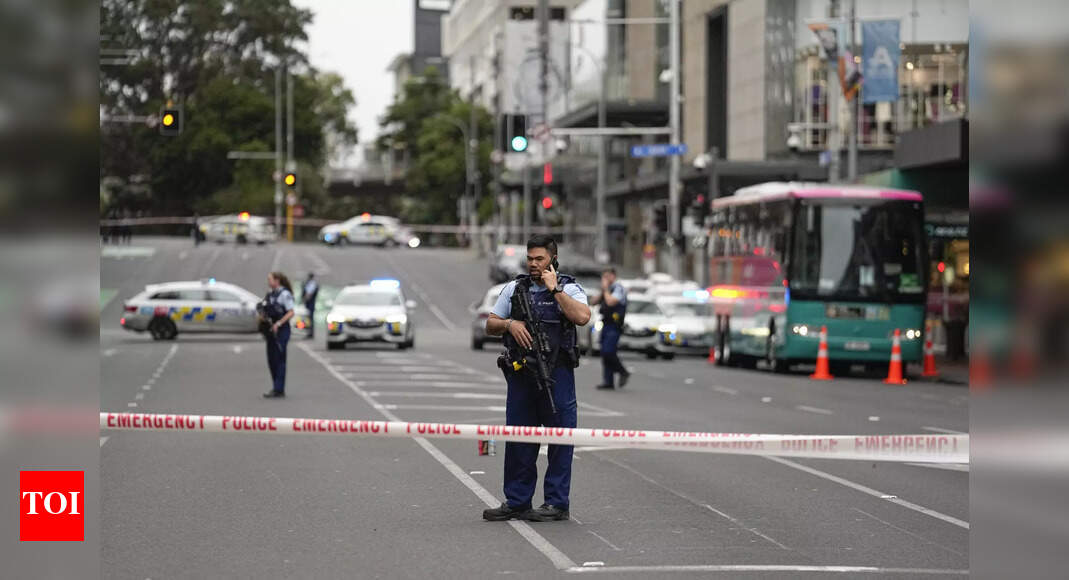 WELLINGTON: The gunman who killed two coworkers at a New Zealand construction site was injured during a shootout with police but died from a self-inflicted wound, police said Monday.
The shooting Thursday closed part of downtown Auckland hours before the opening game of the Women's World Cup soccer tournament, which was held under increased security.
Detective Superintendent Ross McKay said the completed autopsies showed how the violence ended after 24-year-old Matu Reid had barricaded himself in an elevator shaft during the shootout with police.
McKay said three workers injured in the shooting remained hospitalized in stable condition and were recovering well. He said the officer wounded in the shootout also remained hospitalised and "will have a long road to recovery." Two other injured people were earlier released from hospital.
Court records obtained by The Associated Press show Reid was serving a home detention sentence after being convicted of domestic violence. Police said he had an exemption to work at the building site.
Police identified the men who were killed as Solomona Tootoo, 45, and Tupuga Sipiliano, 44, who both lived in south Auckland. Both men were of Samoan heritage.
Samoan radio station Talofa FM interviewed Mena Sipiliano, the mother of the younger victim, the New Zealand Herald reported. She told the station her son had lived in New Zealand for 23 years, was married with children, and regularly sent money back to his family in Samoa.
"It wasn't easy for me to take the pain that came to me that evening," she told the station, the Herald reported. "I didn't believe that my son Tupuga would be involved in this kind of incident. But when his wife called me that night, and told me he had died, that's when I finally believed."
The court records obtained by AP show Reid was found guilty of domestic violence after beating his then-girlfriend in 2021. The records indicate he punched her, kicked her in the stomach and squeezed her throat for about 10 seconds, causing her to fear for her life.
The woman escaped from Reid and called police from a gas station. A judge in March sentenced Reid to five months in home detention.
New Zealand has tight gun laws, imposed in 2019 after the country's worst mass shooting prompted a sea change in attitudes toward guns. In that attack, a shooter killed 51 Muslim worshippers at two Christchurch mosques during Friday prayers.
A ban on most semiautomatic weapons passed with only a single member of Parliament voting against it. More than 50,000 of the newly banned weapons were handed to police in a buyback scheme.
The shotgun used in Thursday's attack was not banned by the new laws, but Reid didn't have a gun license and so shouldn't have been in possession of a firearm, police said.