UK 2
Greta Gerwig makes history with Barbie's opening weekend – latest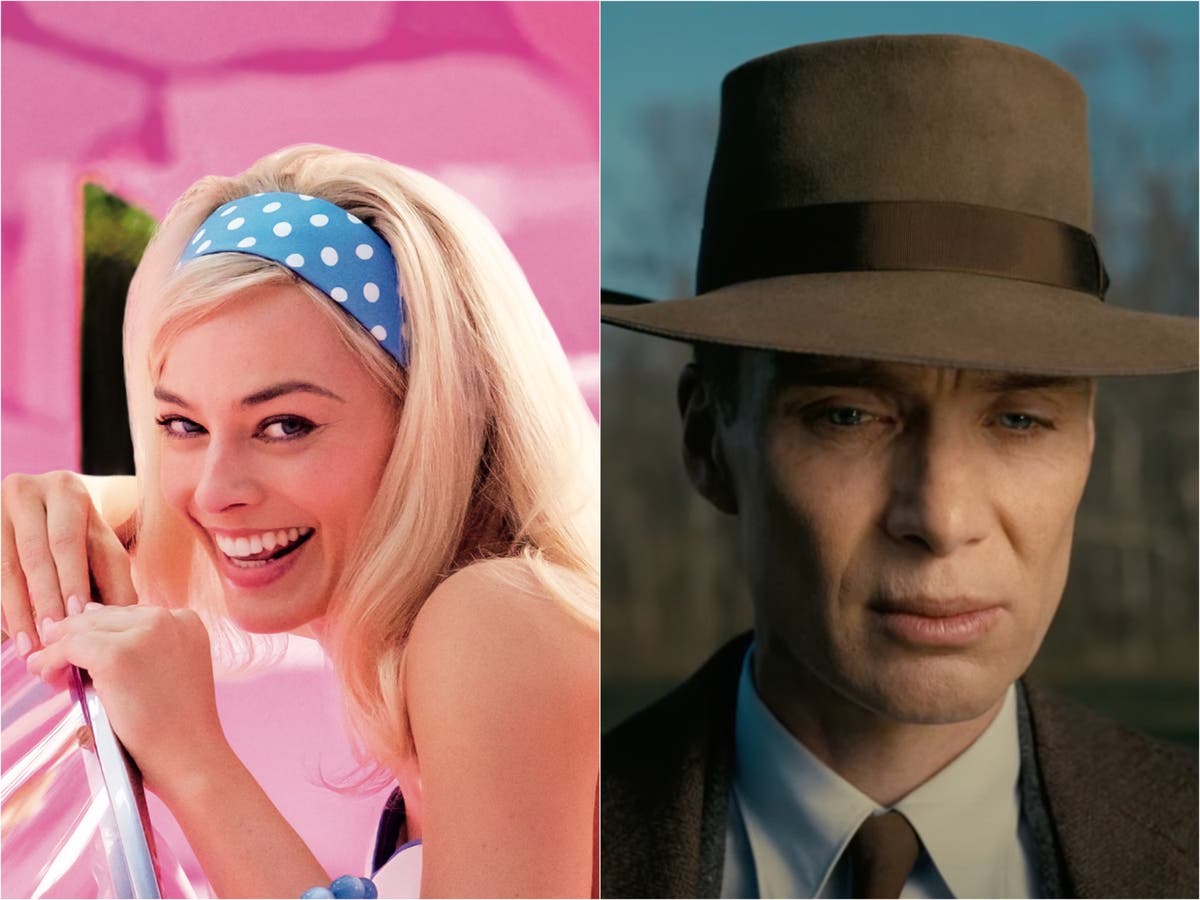 Barbie cast turn London Eye pink to celebrate film premiere
Cinemas around the world were busier than ever over the weekend, thanks to the simultaneous release of Barbie and Oppenheimer.
Excitement for Greta Gerwig and Christopher Nolan's respective blockbusters has been in overdrive in the run-up to their release on Friday 21 July.
While Oppenheimer's critical ratings have blown past Barbie with a near-perfect Rotten Tomato score, the latter, which stars Margot Robbie and Ryan Gosling, has surpassed the Cillian Murphy-starring biopic's box office takings. Barbie director Greta Gerwig has also broken the opening weekend record for a female director, solo or otherwise.
Barbie was estimated to earn $110m at the US box office during opening weekend, with Oppenheimer's total projected to sit around $50m. Impressively, Barbie is now on track to take $155m, with Nolan's drama set to amass $80.5m in North America. Internationally, both films have delivered massive global debuts of $337m (Barbie) and $174.2m (Oppenheimer) respectively.
Meanwhile, speaking in a new interview with The Independent, Nolan described Oppenheimer as "the biggest film I've made". Murphy admitted to struggling to watch the film due to seeing his face projected on the screen, but acknowleged that the film is "designed" to be "watched with an audience".