Games
Hegerberg hopes for change in fortunes as Norway set for Swiss shake-up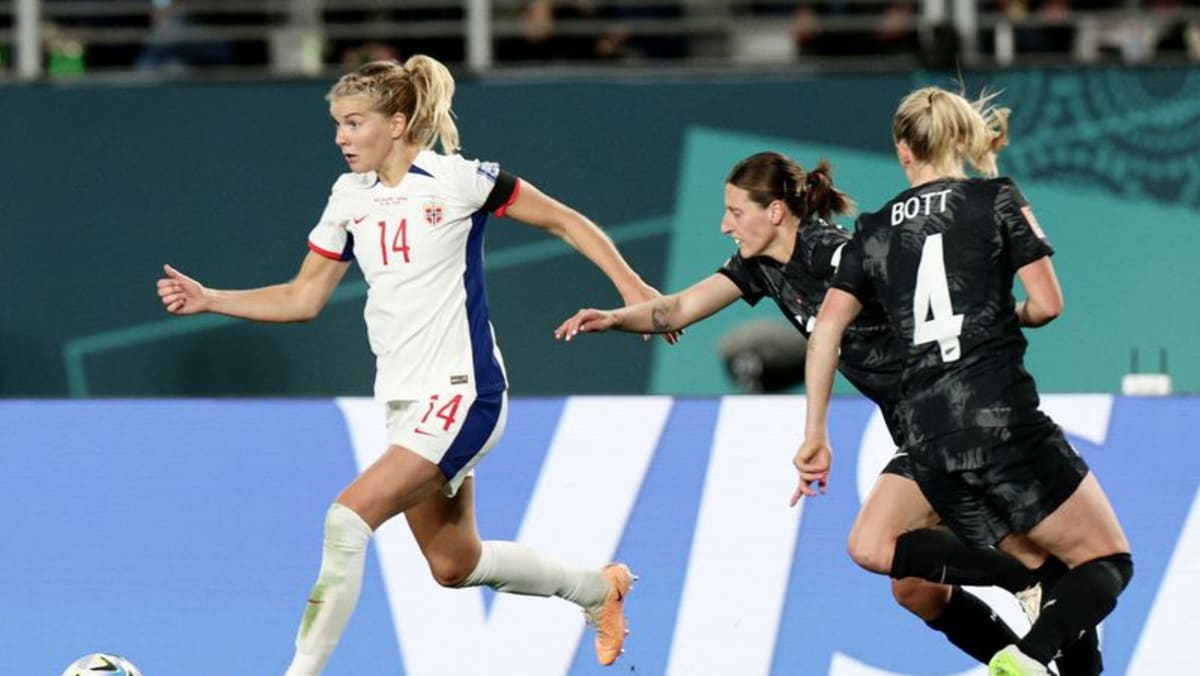 Norway striker Ada Hegerberg is hoping her side can turn the tide with a win over Switzerland in their Women's World Cup clash in Hamilton on Tuesday and it looks like coach Hege Riise is set to shake up her squad after their defeat by New Zealand.
The World Cup co-hosts shocked Norway with an early goal in the second half of the tournament's opening game last Thursday to notch their first World Cup win at their 16th attempt.
Norwegian state broadcaster NRK reported on Monday that the Champions League-winning Barcelona pairing of winger Caroline Graham Hansen and midfielder Ingrid Syrstad Engen are set to be dropped as Riise's side go for a much-needed victory.
Hegerberg, who returned from a self-imposed exile for last year's European Championship only to see her team humiliated 8-0 by England and crash out in the group stage, acknowledged Norway are running out of chances to control their own destiny.
"We have put ourselves in a difficult position, (but) at the same time, it's a football match and things can turn quickly, and personally that's why I've been looking forward to this game," Hegerberg told a press conference on Monday.
"I think a lot about how I can perform as well as possible and how we can win. I try to be positive. It gets very serious at times like this, we have to enjoy the football," the 28-year-old added.
Graham Hansen has recovered from a sore throat that has kept her out of training for a couple of days but it appears that she and Engen, who was left exposed as Norway's midfield pivot against New Zealand, are set to be dropped.
"She's a very important player for us and it's important that everyone is fit, that's not always given," Hegerberg said of Graham Hansen.
After the first round of games, Switzerland top Group A on goal difference ahead of co-hosts New Zealand, with Norway third and the Philippines fourth, and defender Tuva Hansen said it was time for Norway to show their true selves.
"It will be a tough match, but I'm looking forward to the next game so we can prove how good we really are," Hansen told reporters. "We want to show the Norwegian culture and that it should be tough to play against us."