World
King Charles' plaque unveiling mishap goes viral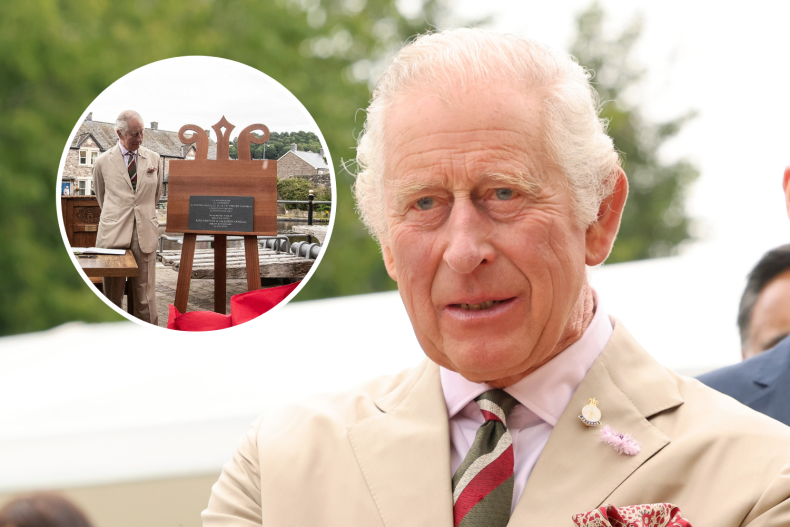 King Charles III's royal-plaque unveiling mishap during last week's visit to Wales has become the subject of a new viral video, receiving over 500,000 views on social-media platform TikTok. Commenters have said the helping hand could be the work of ghostly forces of past royal family members.
Charles and Queen Camilla made an official visit to Wales on July 20 to undertake a round of engagements in the country, including charity visits and meetings with members of the British Armed Forces.
One engagement in the royals' schedule was the unveiling of a plaque at the Theatr Brycheiniog, a cultural hub in the Brecon area of South Wales. Both Charles and Camilla have long associations as patrons of the arts, with Charles championing many Welsh artists and productions during his 50-plus years as the Prince of Wales.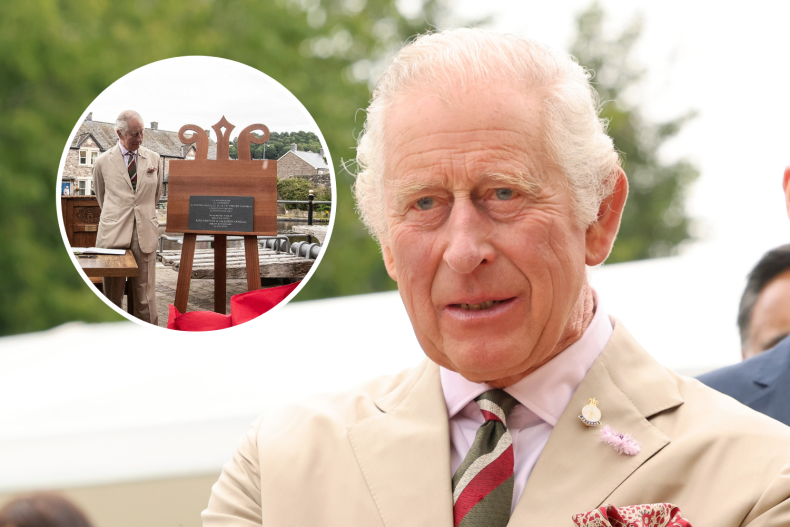 Uploaded to TikTok by user, the.royal.watcher, on July 22, video footage shows Charles preparing to remove a red curtain from the plaque during the unveiling. However, a gust of wind beats him to it. The clip has been viewed over 530,000 times so far on the platform.
Captioned, "The wind does King Charles' job for him today," the monarch is seen laughing at the mishap as Camilla and First Minister of Wales Mark Drakeford watch on.
The clip has received over 17,000 likes and almost 300 comments, many of which have praised Charles' good humor, while others linked the incident to late members of the king's family.
"Why [does] King Charles always have so many funny incidents happen to him," wrote one TikTok user. "I just love his sense of humour," posted another.
"Think her majesty the late queen is there just showing how's its done," read one comment, in reference to Queen Elizabeth II, who died in September 2022, while another added: "It was princess Diana's ghost."
Charles isn't the only member of the royal family to have endured a plaque-unveiling mishap. A recently resurfaced viral video highlighted a similar incident that occurred during a visit to New Zealand made by Prince William and Kate, the Princess of Wales, back in 2014.
During a visit to Wigram in Christchurch, the couple were asked to unveil a memorial plaque at the Air Force Museum of New Zealand. When both royals pulled on the chords provided to part a velvet curtain covering the plaque, William and Kate found themselves battling the other with no success, in front of the waiting crowds and media. Finally, they were rescued by a member of the delegation accompanying their visit. He took matters into his own hands and removed the curtain himself.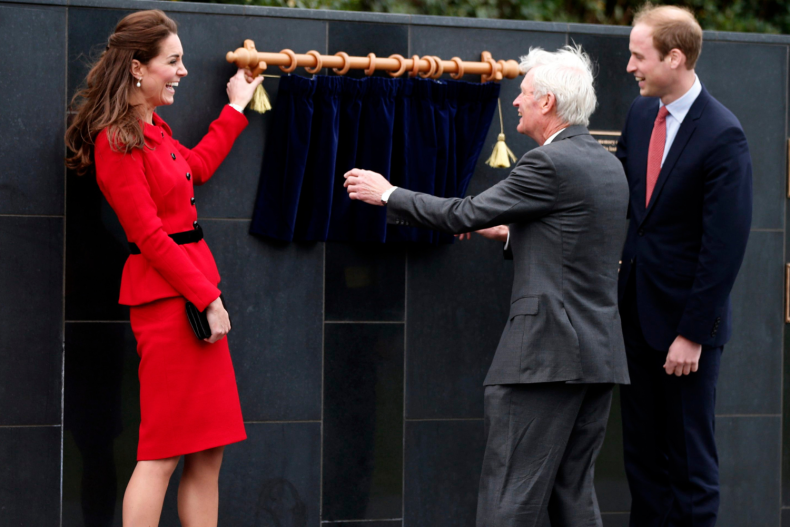 Charles and Camilla's visit to Wales this month marked their first substantial public visit since the London coronation on May 6. Charles held the title of Prince of Wales from 1958 to 2022, being its longest-serving holder in history. As one of his first acts as king, Charles gave the title to his son, Prince William, and, by extension, made Kate the new Princess of Wales.
James Crawford-Smith is Newsweek's royal reporter, based in London. You can find him on Twitter at @jrcrawfordsmith and read his stories on Newsweek's The Royals Facebook page.
Do you have a question about King Charles III, William and Kate, Meghan and Harry, or their family that you would like our experienced royal correspondents to answer? Email royals@newsweek.com. We'd love to hear from you.