Games
BBC apologises for controversial question to Morocco captain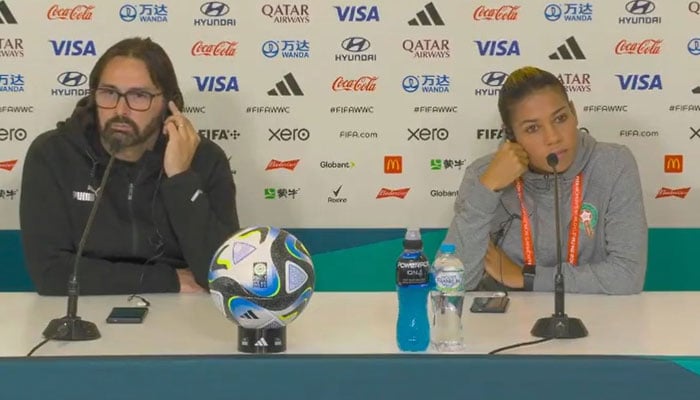 The British Broadcasting Corporation (BBC) has issued a formal apology for an "inappropriate" question directed at the captain of the Morocco women's national team during a media conference ahead of their Women's World Cup opener against Germany.
The incident occurred when a reporter from the BBC's World Service asked Ghizlane Chebbak about the sexual orientation of players in the squad and inquired about their experiences in Morocco. 
However, the question was swiftly interrupted by the press conference moderator, who deemed it too political and urged participants to stick to football-related inquiries. Despite the interruption, the reporter insisted that the query was not political but rather aimed at understanding the players' perspectives, leading to a subsequent statement from a BBC spokesperson, acknowledging the inappropriateness and stating that there was no intention to cause harm or distress.
The controversial question generated dismay among some members of the Moroccan media present at the conference. Esteemed journalists Steph Yang from The Athletic and Shireen Ahmed from CBC Sports also expressed criticism, voicing concerns about the potential harm such inquiries may inflict on players and raising ethical considerations surrounding the line of questioning.
Morocco's debut in the Women's World Cup was marked by a challenging 6-0 defeat against Germany, drawing attention to both the team's performance and the impact of media interactions on the sport's social landscape.
In a separate development, FIFA has allowed team captains to wear armbands representing various social causes during the tournament, encompassing themes like gender equality and inclusion. 
As the Women's World Cup progresses, the importance of sportsmanship, inclusivity, and responsible journalism takes centre stage, prompting all stakeholders to foster an environment that celebrates the spirit of the game while being mindful of the sensitivity of certain topics.