UK 2
County cricket: Somerset v Surrey, Hampshire v Essex, and more – live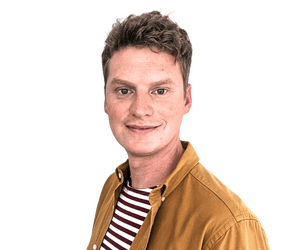 Key events
I'll have what Toby Roland-Jones is having… he's picked up two Warwickshire wickets in his first over! Alex Davies nicked behind and Will Rhodes cleaned up. Crikey.
Fair to say that the Jack Haynes news has got plenty of you ticking:
Here's Peter Moores on the signing:
Jack is already a good player though it his hunger to move his game forward that really excites me," the Notts head coach said. "He has already gained valuable experience in red and white ball cricket, which gives him a great platform to build on going forward"
As a top-order batter in all formats he will strengthen our batting unit as well as adding healthy competition. We pride ourselves in helping players fulfil their potential and we have already seen many of our players move their games forwards at Trent Bridge.
We pride ourselves as a coaching team in creating opportunities for all our players to keep improving, knowing that as they improve, so do Notts. Helping players develop is one of the most exciting parts of coaching in my opinion."
No Comment:
Scarborough hosting Yorkshire v Durham over the next few days and I have it on good authority the place is looking pretty as a picture.
As I head into the kitchen to fire up the toaster and brew something strong why not let Gary Naylor bring you up to speed:
Preamble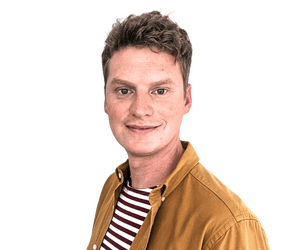 James Wallace
Hello and welcome to the Guardian's County Cricket Blog. After the weekend washout resulted in soggy handshakes for some and just snuck in results for others we are heading gently towards the business end of the season with everything to play for. There's seven games to get stuck into over the next few days and the forecast, in the main, is far less volatile.
Jim Wallace here with you today as Tanya has a much deserved break, as ever do get in touch with your thoughts and theories (go gentle with me, yeh?) and get involved below the line. Play will start around the shires at 11am, I'll be back shortly to bring you toss, goss and teams.
Here are the fixtures:
LV= COUNTY CHAMPIONSHIP – DIVISION ONE
Hampshire v Essex
Lancashire v Northants
Nottinghamshire v Kent
Somerset v Surrey
Warwickshire v Middlesex
LV= COUNTY CHAMPIONSHIP – DIVISION TWO
Derbyshire v Glamorgan
Yorkshire v Durham