USA 2
FedEx pilots reject 30% pay hike proposal, but a strike isn't imminent – WSVN 7News | Miami News, Weather, Sports | Fort Lauderdale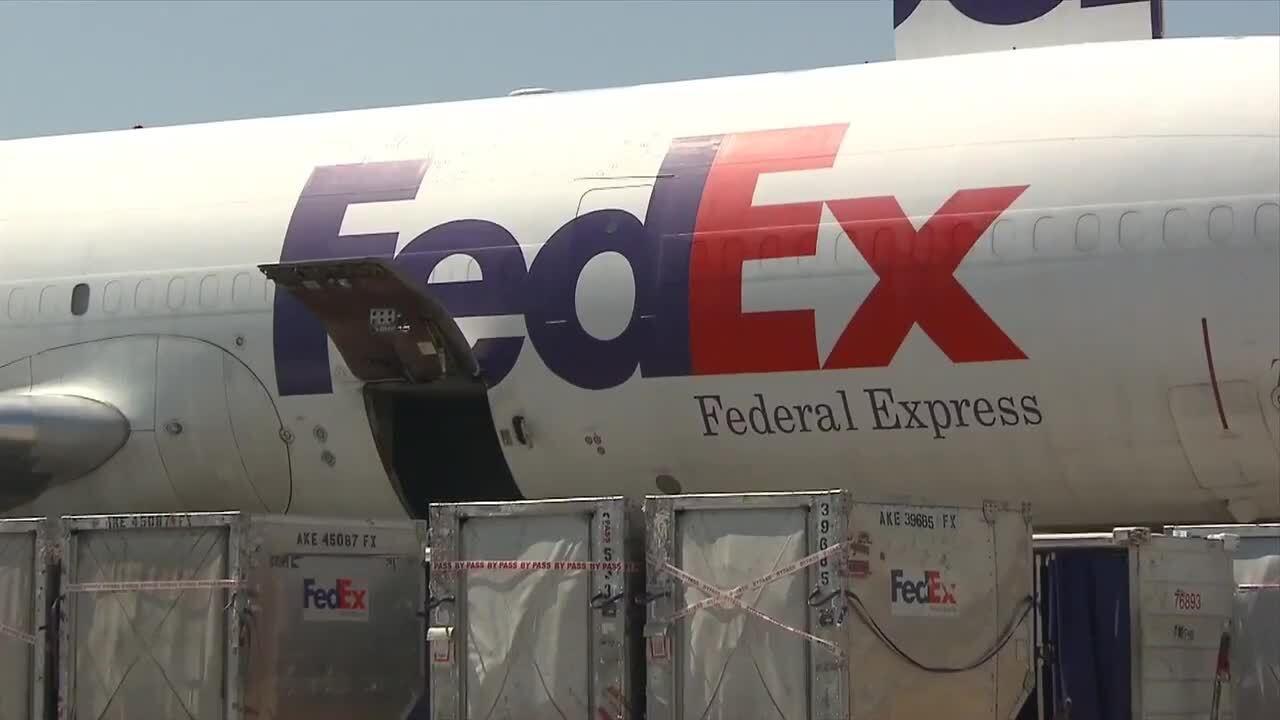 New York (CNN) — Pilots for FedEx have rejected a tentative labor deal. But that doesn't mean they're about to walk off the job just as UPS is threatened with its own strike by 340,000 drivers and other hourly ground workers.
The FedEx pilots who belong to the Air Line Pilots Association voted 57% against the proposed contract, which was reached in May and endorsed by union leadership. The proposed contract would have provided for a 30% pay increase, as well as a 30% improvement in pension benefit. Major objections from the rank-and-file are not yet clear.
But even with the "no" vote, the 5,200 FedEx pilots won't be able to go on strike any time soon. They work under a different labor law than most private sector employees, who are allowed to go on strike when their contracts expire, as is the case with the Teamsters at UPS, who could be on strike as soon as August 1.
FedEx pilots are covered by the Railway Labor Act, which despite the name, covers both rail workers and airline employees. Those are two of the most heavily unionized US industries, and the law places considerable hurdles in the way of any union that wants to strike. The FedEx pilots, who unlike most FedEx employees count as airline employees when it comes to which labor law they work under, have not cleared any of those hurdles so far.
If federally mediated union negotiations reach an impasse, a union can be given permission to strike. But the law allows the president of the United States to step in at the last moment and order workers to stay on the job for a months-long "cooling off periods" while a presidential panel comes up with recommendations as to how to settle the deadlock.
If the two sides can't reach a deal during that cooling off period, the union could go on strike — but only if Congress stays on the sideline and allows the strike to take place. But it's possible that Congress would act to block a strike. That's what happened with the freight railroads last December when Congress imposed a contract on the angry rail unions to keep the railroads operating.
FedEx said Monday that it was "disappointed in these voting results." But it pointed out the pilots will remain on the job as talks resume.
"The tentative agreement voting results have no impact on our service as we continue delivering for our customers around the world" said the company. "FedEx will continue to bargain in good faith with our pilots to achieve an agreement that is fair for all FedEx stakeholders."
FedEx pilots are the only significant group of employees at the company who are union members.
The union said that it will go back to the bargaining table in search of a deal membership will accept.
"We will respect the decision of the membership, chart a new path and be ready to re-engage as soon as possible," said the statement from union leadership to its members. "We ask that you remain unified and trust that the process will ultimately produce an agreement that all FedEx pilots will be proud to support."
There is a well documented pilot shortage nationwide, for both passenger airlines and cargo carriers. That has put pilots in position to win large pay increases. United Airlines just reached a deal to give pilots there a raise of up to 40%.
American Airlines had reached a deal in June with its pilots on a contract to raise their pay by about 42%, but once the United deal was reached, American and its pilots union decided not to even put their deal to a vote because it was no longer better than the United deal, and likely would not have passed.
The American deal is likely to be improved by an additional 2% to bring them in line with a tentative deal at United, and to make some changes in work rules won by United pilots before it is presented to American pilots for a ratification vote.
There have been numerous examples in recent years of union rank-and-file voting no on deals that were recommended by union leadership. Members of the United Auto Workers union at agricultural equipment maker John Deere voted down a lucrative deal and went on strike in October of 2021, and then voted down a subsequent deal and stayed on strike, before finally accepting a third deal to end the five-week walk-out. And many of the freight railroad unions rejected deals that their union leadership had negotiated, even though they knew Congress would likely act to force a deal on them.
The-CNN-Wire™ & © 2023 Cable News Network, Inc., a Time Warner Company. All rights reserved.