UK
Greece fires: Pilot tells tourists flying to Rhodes is 'terrible idea' before takeoff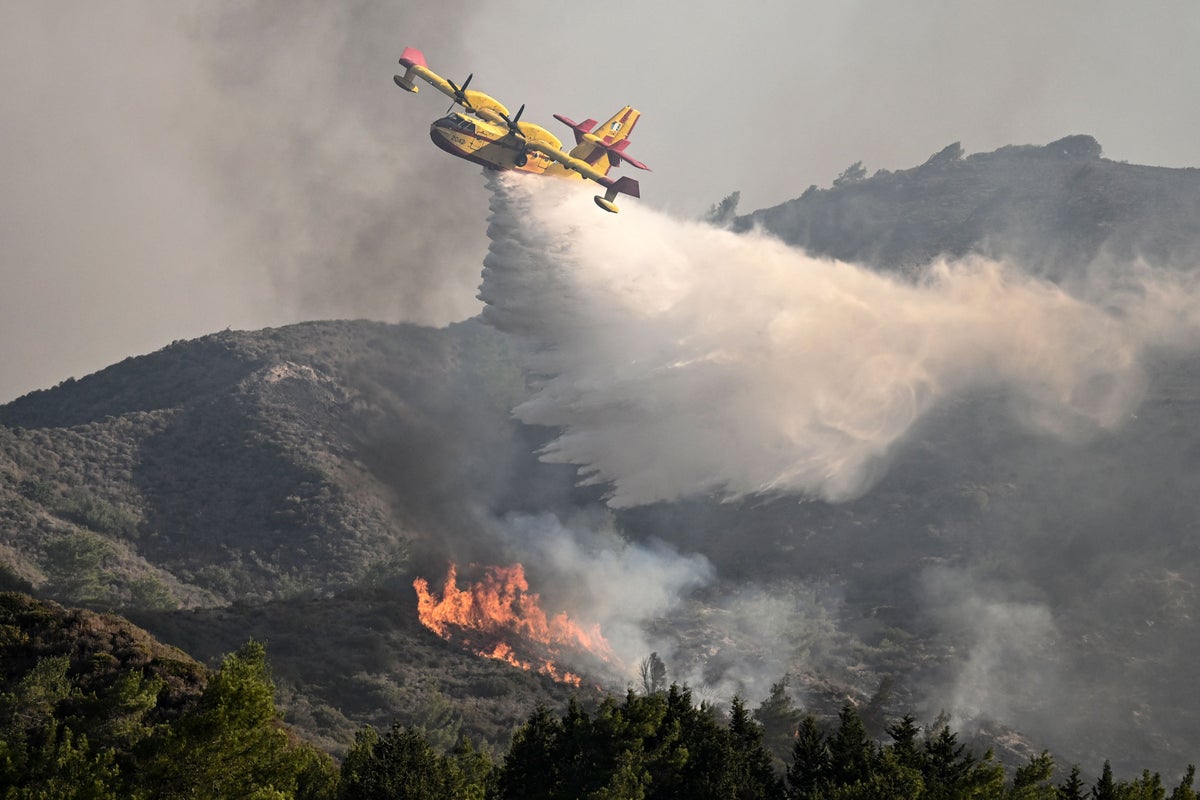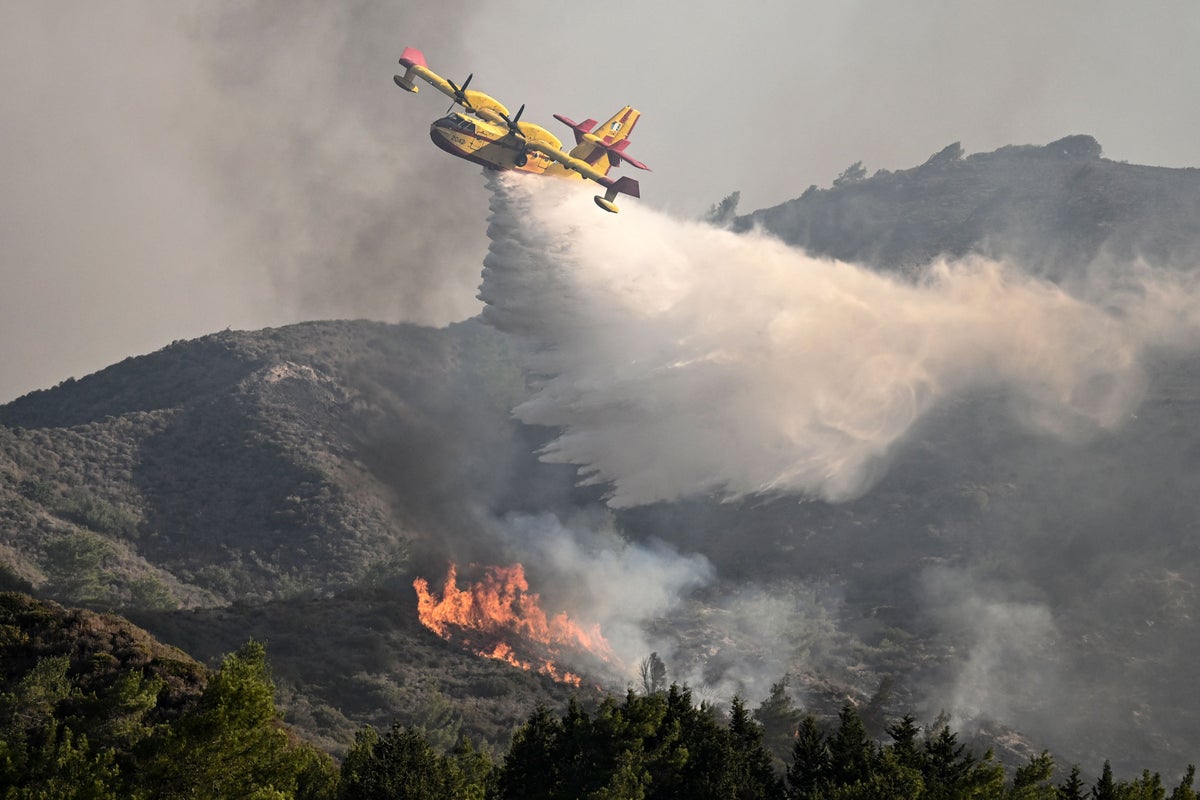 Watch: Aerial shots of devastation from wildfires on Greek island of Rhodes
An easyJet pilot has told tourists that flying to Rhodes is a "terrible idea" just minutes before taking off, it has been reported, as wildfires spread across Greece.
Journalist Gwyn Loader, who was on the flight to the island to report for BBC Wales' Welsh-language news programme Newyddion, said eight passengers subsequently decided to disembark, including a young boy who was in tears.
The pilot told passengers over the Tannoy: "Travelling to Rhodes for a holiday at the moment is a terrible idea."
They continued: "As far as I'm concerned, this flight is being operated on an emergency basis. Return flights are now being managed by the military. If you want to get off the flight, you are welcome to do so."
After the blaze in Rhodes prompted "the biggest evacuation" in Greek history, Crete is at "extreme risk" of raging wildfires, while around 2,500 people have already been evacuated from Corfu, which has been enduring dozens of blazes.
Jet2 and Tui cancelled all flights to Rhodes until Friday 28 July, while up to 10,000 British tourists are feared to be on the island, a minister has warned.
The Independent has approached easyJet for comment.