UK
So, What Is Next For This Morning And Holly Willoughby?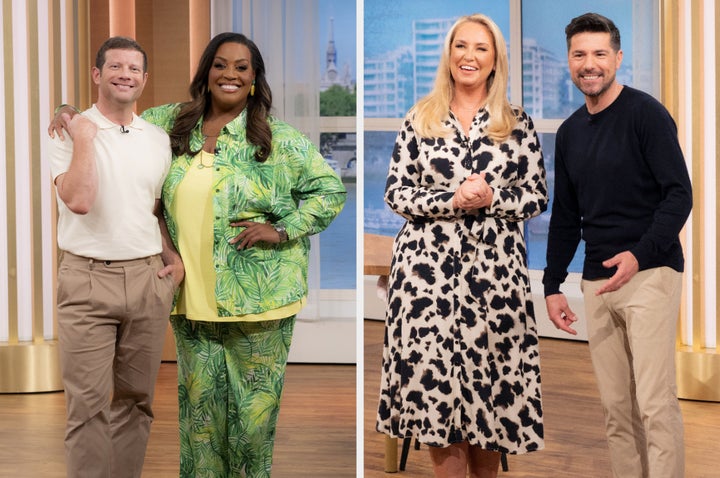 After a tumultuous few months, ITV's This Morning appears to be getting back on track.
The show found itself hitting headlines back in May, as reports of a feud between Phillip Schofield and Holly Willoughby started a domino effect of events that nobody could have predicted.
In the space of just a few weeks, the programme was thrown into turmoil when Phil sensationally left after 21 years and later confirmed he'd had an affair with a younger male colleague.
It wasn't just Phil who faced scrutiny either, as the controversy sparked multiple allegations of "toxicity" behind-the-scenes of ITV's flagship daytime programme – something bosses denied.
Holly weathered the storm and it was announced that she would temporarily present the show with a range of presenters from the This Morning "family".
But where do things stand now? With rumours of a more permanent plan swirling, here's everything we know so far…
Why isn't Holly Willoughby on This Morning at the moment?
Holly is currently off-air but don't worry – she's just enjoying her annual summer break.
The mum-of-three traditionally takes the school holidays off and is due to return to the studio in September.
Her exit for her 2023 summer holiday was unusual, though. Holly and Phil used to make a point of saying goodbye during their final episode in July and would also post about the break on social media.
Who will present alongside her from September?
Holly is believed to be in the process of agreeing a new contract, which it is claimed will see her reported £700k-a-year salary increase further.
And while it was initially assumed that ITV bosses would secure a permanent replacement for Phil, the latest reports suggest they're sticking with a rotation of presenters.
A source has told the Daily Mail that Holly was keen for Alison Hammond to join her full-time – but the Birmingham-based star is allegedly too busy to do so.
As a result, the publication has reported that bosses have "disregarded" plans to give Holly a permanent presenting partner, instead opting to let her take the lead overall.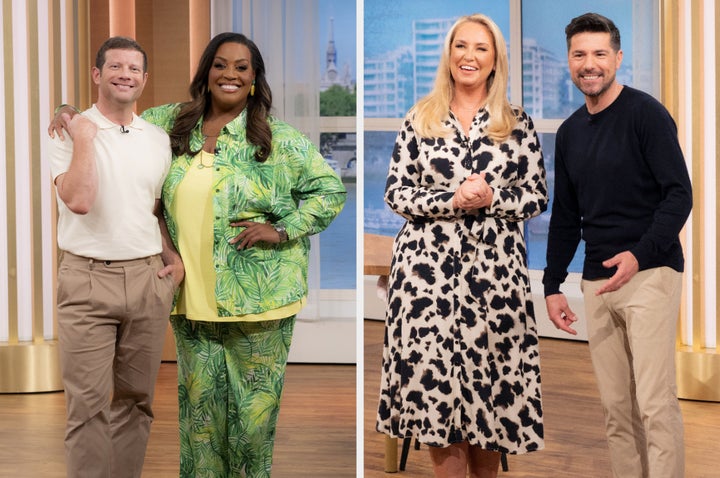 The rotation will reportedly include the stars who have been presenting alongside Holly since Phil's exit: Josie Gibson, Craig Doyle, Alison Hammond and Dermot O'Leary. The latter two will also continue hosting Friday episodes.
HuffPost UK has contacted ITV for comment, and is awaiting a response.
This plan feels familiar…
Yes – it's exactly what Good Morning Britain bosses did after Piers Morgan's shock exit in March 2021.
Susanna Reid remained as anchor but was joined – and still is – by alternating guest co-hosts including comedy Adil Ray, TV veteran Richard Madeley, former politician Ed Balls and money saving expert Martin Lewis.
What has Holly said?
Holly has addressed the This Morning drama and changes on just a handful of occasions since May.
Her most recent comments came in June, when she returned to TV screens after a couple weeks off following Phil's exit.
Sitting beside Josie, she told viewers: "Right, deep breath. Firstly, are you OK? I hope so.
"It feels very strange indeed sitting here without Phil. And I imagine that you might have been feeling a lot like I have – shaken, troubled, let down, worried for the wellbeing of people on all sides of what's been going on, and full of questions."
Holly continued: "You, me and all of us at This Morning gave our love and support to someone who was not telling the truth, who acted in a way that they themselves felt that they had to resign from ITV, and step down from a career that they loved. That is a lot to process.
"And it's equally hard to see the toll that it's taken on their own mental health. I think what unites us all now is a desire to heal, for the health and wellbeing of everyone."
Concluding her statement, Holly gave a specific shout-out to her This Morning colleagues Josie, Alison, Dermot and Craig, as she looked forward to working with them in the future.
"I hope that as we start this new chapter and get back to a place of warmth and magic that this show holds for all of us, we can find strength in each other," she said.
What do viewers think?
It's no secret that everyone loves Alison, Dermot and Josie already, and viewers have been particularly pleased to see the two female stars getting more airtime.
"Josie and Alison should just host [This Morning]," tweeted one fan in June. "They are both just normal people, who happened to do well on Big Brother."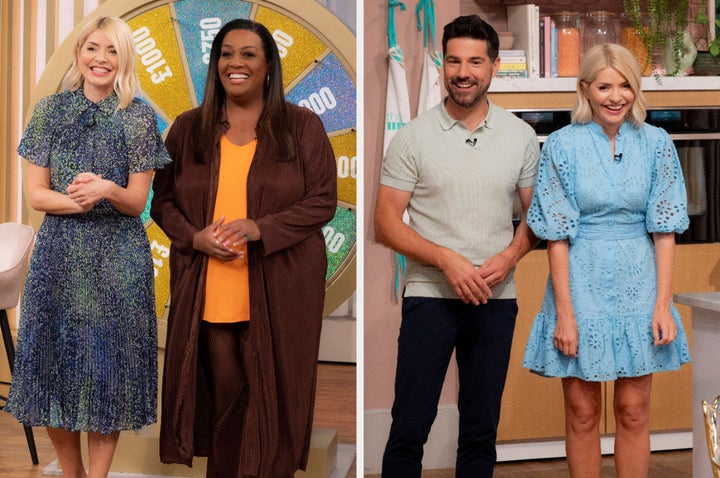 People also quickly warmed to Irish star Craig when he joined the team in June on a more frequent basis.
"Craig Doyle is the best thing to have happened to This Morning in a very long time," one fan tweeted at the time.
Another added: "There's such a warmth and calmness about Craig Doyle, Holly seems more relaxed with him too. Would not complain if he were to be permanent."
What's next?
As fans look forward to Holly's return in September, it's possible that ITV bosses will make a statement on more permanent plans for the presenting team, so watch this space.