World
Labrador an "only child" for years hates her new golden retriever sibling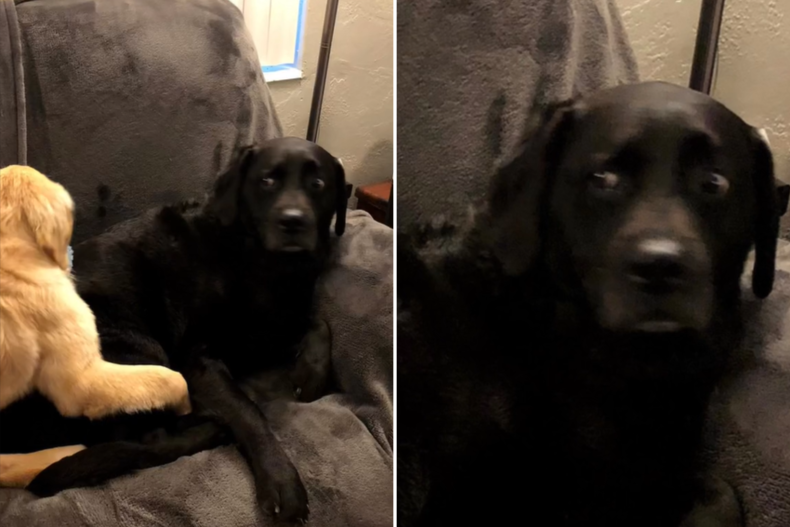 A Labrador unimpressed by her new golden retriever sibling is melting hearts online, with the older dog eventually taking the puppy under her wing.
Used to being an "only child", black Labrador Flower was not amused when her owner brought home two golden retriever puppies—her new sibling Daisy and a temporary foster called Zoey.
"For almost seven years she had five human siblings that cater to her every whim," her owner Christie, from Florida, told Newsweek.
On the day of the puppies' arrival, Flower was taken outside to meet the newcomers, who were busy exploring the backyard.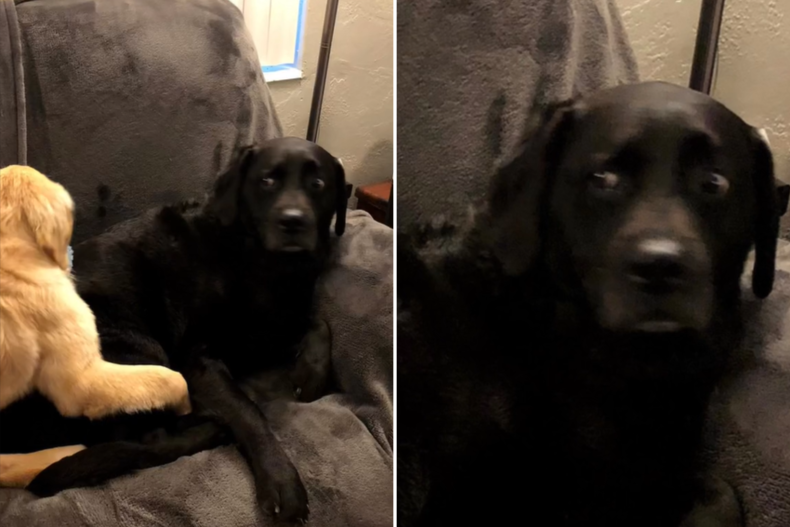 "She sat back and observed, had no urge to go investigate," Christie said. "She kept giving us a look of 'How could you do this to me?'"
For days, Flower refused to look at the puppies, walking around the house huffing.
"Our sweet girl was hurt and it broke our hearts to see her so sad," Christie said.
"She wouldn't get near them, and if they went to her, Flower would high-tail it out of the room or away from her."
However, the puppies couldn't get enough of Flower, following her everywhere. In response, Flower would purposefully seek out spots the youngsters were too small to reach, attempting to stay six feet away at all times.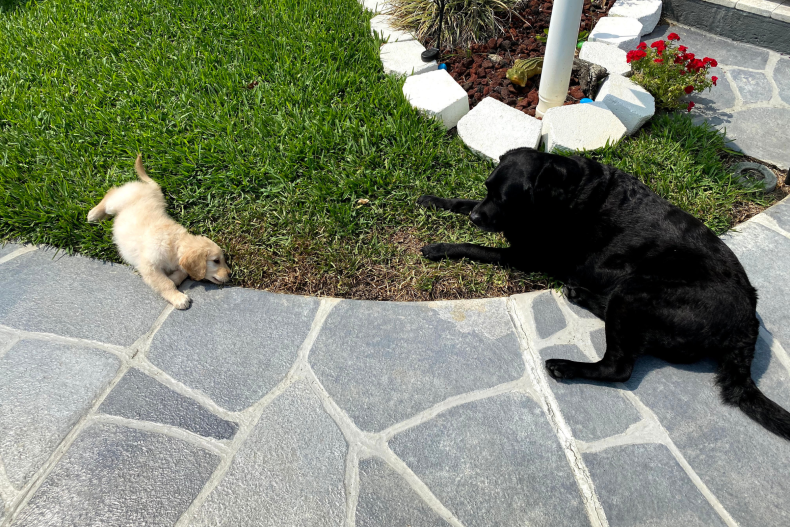 "Flower is the sweetest dog, she just needed time to come to terms with having a new dog in the house," Christie said.
As the family was only watching Zoey temporarily, the puppy was moved to her new home after six weeks. This made it easier for Flower and Daisy to bond.
"Daisy took every chance she could to be with her big sister and would constantly sit on top of her," Christie said.
"You could tell Flower was not having it by the look in her eyes. It definitely took time for her to warm up to Daisy."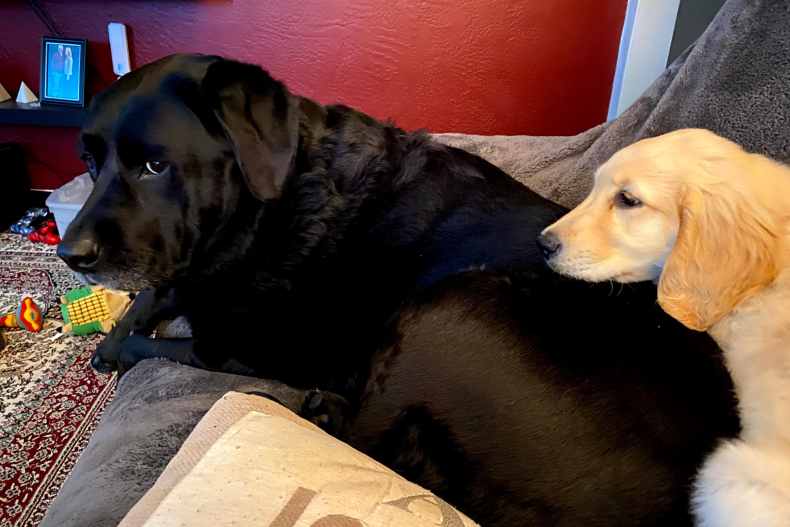 After eight weeks, Flower started to soften toward her new sibling. They began playing frisbee together and hanging out on the deck by the backyard pool. Three years later, and the pair are the best of friends.
"Daisy can be a rambunctious little stinker at times, but Flower, she is the best big sister," Christie said. "Wherever Flower goes, Daisy will follow."
Christie shared a video charting Flower and Daisy's relationship to her TikTok account (@dogmomandkids). The first scene shows a tiny Daisy slowly approaching Flower, but the Labrador refuses to look her way. The next clip shows Daisy and Zoey diving on Flower, who looks extremely unhappy about the situation.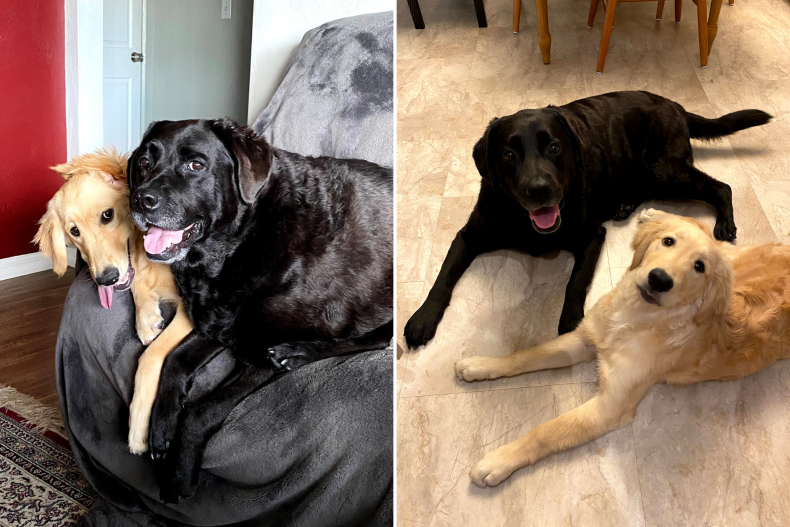 The next scene shows Daisy climbing all over an unamused Flower's back while she's trying to relax, before switching to an image compilation showing the pair cuddling on the sofa, floor and their humans' bed. The cute clip melted hearts and went viral, receiving almost 470,000 views and over 27,000 likes.
"The side eye," commented Geri Gaskill.
"One child syndrome," said MarVraM.
"She was a happy single-dog!" agreed Muh spielt Hayday.
"The drama," said Subarutyler.
"She thought she was being replaced," wrote SWSalisbury.
"She's acting like the dad that didn't want the dog and now treats it like her baby," joked user9872324303732, while Diwa Manila said that Flower "Just needed [time] to warm up."
Do you have funny and adorable videos or pictures of your pet you want to share? We want to see the best ones! Send them in to life@newsweek.com and they could appear on our site.