All world
Lula expects the Central Bank to lower the benchmark interest rate next week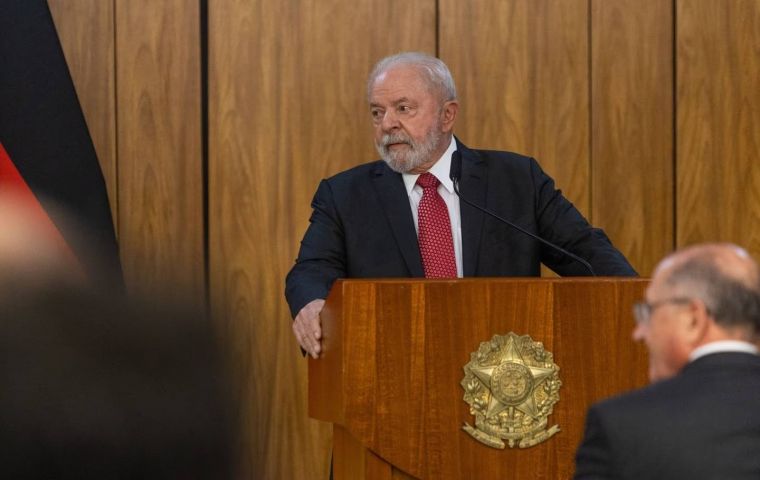 Lula expects the Central Bank to lower the benchmark interest rate next week
Tuesday, July 25th 2023 – 11:40 UTC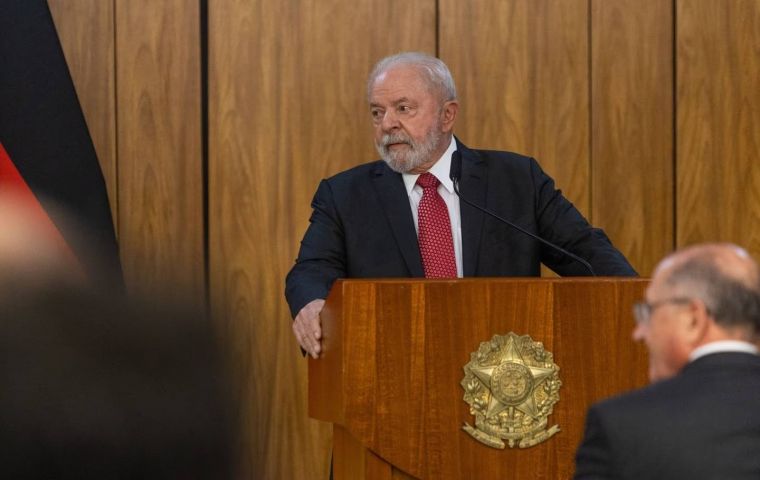 Brazil's President Luiz Inácio Lula da Silva and his economic team in their ongoing battle with the independent Central Bank, have anticipated they expect a cut in the benchmark interest rate, of at least 25 points, pressuring bank policymakers to lower borrowing costs given a dramatic fall in inflation.
Lula has long called on the monetary authority to cut the key Selic rate from its current six-year high of 13.75%, a level the government views as hindering economic growth and consumption..
With annual inflation now at its lowest in three years, the central bank is widely expected to kick off an easing cycle at its next monetary policy meeting on Aug. 1 to 2. But not everyone is convinced and economists are still pondering the size of the cut.
"Everyone is expecting a rate cut," Finance Minister Fernando Haddad noted in an interview with RedeTV journalist Kennedy Alencar.
Haddad said the hot topic now is the size of the cut and signaled that he expects there is room for it to be larger than 25 basis points. And Planning Minister Simone Tebet was even more emphatic, saying at an event in Rio de Janeiro that the central bank must start its easing cycle with a 50-basis-point cut.
She said high interest rate levels were hurting the retail sector.
Brazil's central bank has conducted one of the world's most aggressive tightening cycles in a bid to fight inflation, adding 1,175 basis points of hikes between March 2021 and August 2022.
A Genial/Quaest poll of 94 fund managers, economists and analysts working for 67 different firms in Brazil showed earlier this week that 92% of them forecast the central bank to kick off a monetary easing money cycle next month. However, they still diverge on the size of the cut, with 55% of those polled betting on a 25 basis point move while 32% expect a 50 basis point cut.
President Lula himself renewed calls on the central bank to cut interest rates. He did not detail by how much but said in a speech he was "not asking for anything absurd".
At its last meeting in June, the bank's monetary policy committee said a "parsimonious" rate cut in August was possible if the positive inflation scenario continued, although noting that a minority of its members defended a more cautious approach.
The August meeting will be the first to include Gabriel Galipolo and Ailton Aquino, Lula's two first nominees for the central bank board, who are expected to help make the government's case for lower lending rates.