World
In a showdown Texas' floating border barrier, the governor tells Biden: `See you in court'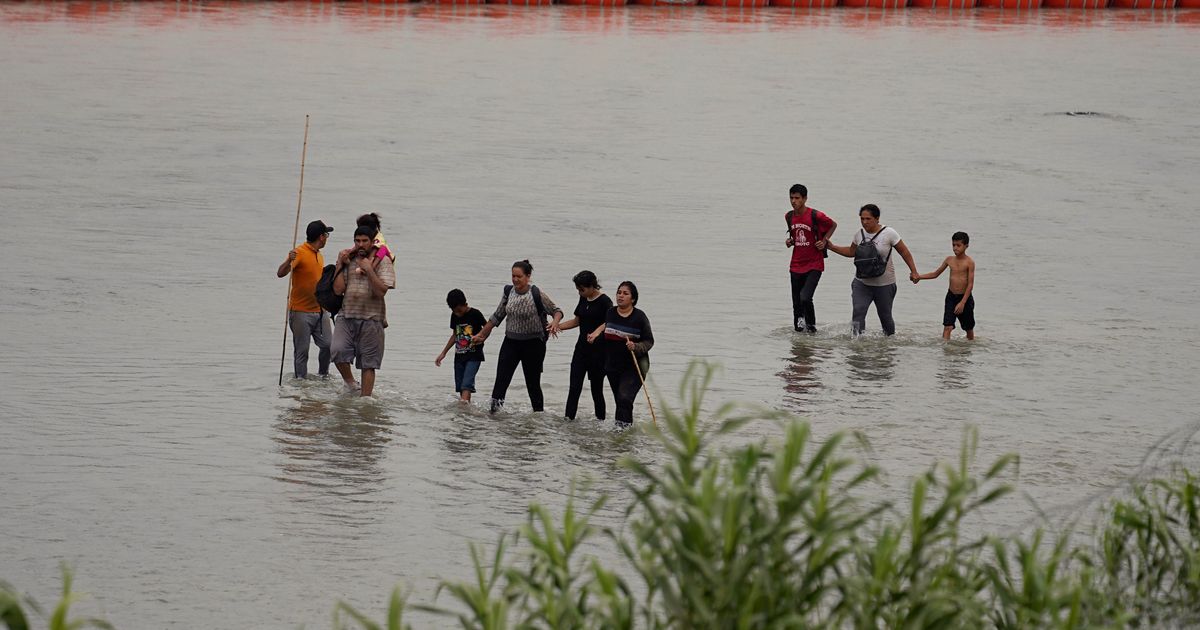 AUSTIN, Texas (AP) — Texas Gov. Greg Abbott promised a legal showdown with the Biden administration on Monday in their fight over immigration enforcement, telling the federal government that the state won't remove its floating barrier on the Rio Grande.
In a letter to the Department of Justice, Abbott said his state has the authority to protect its border. The Justice Department last week threatened to sue Texas over the buoys between Eagle Pass and Piedras Negras, Mexico. Immigration enforcement is typically the purview of the federal government, which says the buoy wall raises humanitarian and environmental concerns.
"Texas will see you in court, Mr. President," Abbott wrote in his letter.
Texas installed a 1,000-foot (305-meter) line of bright orange, wrecking-ball-sized buoys along the river this month as part of Abbott's two-year effort to deter immigrants from crossing the U.S.-Mexico border.
The state deployed the system without notifying the International Boundary and Water Commission or the U.S. Army Corps of Engineers. Mexico's secretary of state asked the federal government asking them to intervene, saying it violates international treaties.
The Justice Department on Thursday sent Abbott a letter giving it until Monday to commit to removing the barrier.
"The floating barrier poses a risk to navigation, as well as public safety, in the Rio Grande River, and it presents humanitarian concerns," the department's letter said.
Abbott says President Joe Biden's administration isn't doing enough to control the border. The Biden administration says illegal border crossings have declined significantly since new immigration rules took effect in May.
___
Gonzalez reported from McAllen, Texas.