Games
South Korea's Casey Phair becomes yongest Women World Cup player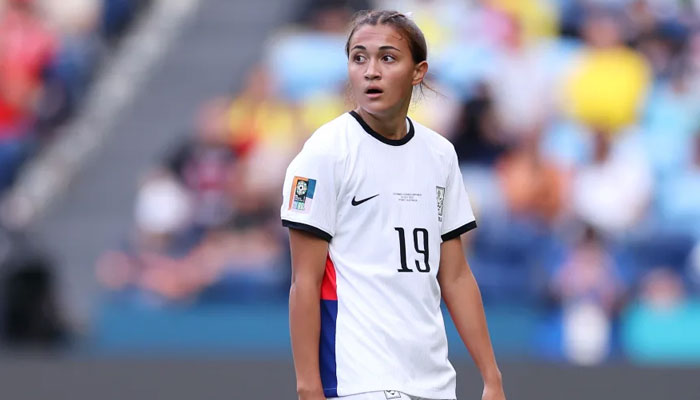 US-born Casey Phair became the youngest player ever to appear in the tournament, achieving this remarkable feat just 26 days after turning 16. 
The talented forward represented South Korea and made her entry as a substitute in the 78th minute during their match against Colombia in Sydney, despite the team's eventual 2-0 loss. Phair's achievement surpassed the previous record set by Nigeria's Ifeanyi Chiejine, who was 16 years and 34 days old during the 1999 Women's World Cup.
The Group H clash not only witnessed Phair's record-breaking moment but also marked another historic milestone. With a remarkable age gap of 22 years and 256 days between Phair and South Korean goalkeeper Kim Jung-mi, this match holds the distinction of having the biggest age difference between teammates in Women's World Cup history, according to FIFA.
Phair's selection for South Korea's World Cup squad is of particular significance as she is the first player of mixed heritage to be chosen for the team. Her achievement stands as a testament to her talent and potential, and it highlights the diversity and emerging young talents in women's football.
As Phair's star rises, football fans eagerly await her next appearances, recognising her as a bright young talent with the potential to make a lasting impact on the world stage. Her participation adds to the excitement and anticipation of the Women's World Cup, showcasing the wealth of talent and potential in the sport.