UK
Ferry route from Ireland to Spain will be served by three ships in 2024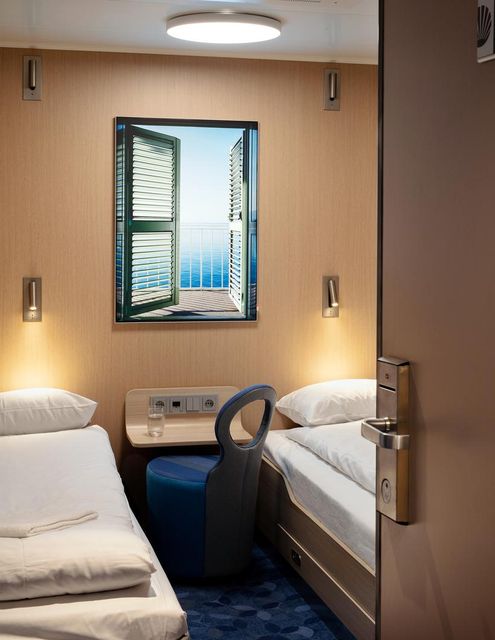 Brittany Ferries will sail from Rosslare to Bilbao, and to Santander through winter
The year-round service will operate twice weekly between Rosslare and Bilbao in Spain's Basque Country, with sailings taking around 30 hours each way.
One-way fares for summer 2023 are currently on offer from €451 for a car plus two people including reserved seats, Brittany says.
While Bilbao is the main destination, this will temporarily switch to Santander, the Cantabrian capital, from November 7 to March 25, 2024.
This is to allow work to take place to port infrastructure in Bilbao, Brittany says.
The Ireland-Spain ferry link has operated since November 2022, and currently uses the "cruise ferry" Salamanca, carrying 1,015-passengers across 321 cabins.
"The ship has proved a hit with Irish customers, and so far this year reservations are up by around 100pc compared to the previous vessel," Brittany said.
In a change for 2024, however, it will be joined by modern sister ships Santoña and Galicia, "with the three ships sharing the sailings to Spain", it added.
Galicia, which launched in late 2020, has a similar passenger capacity, but 421 cabins.
Santoña launched in 2022 with 341 cabins and similar to Salamanca, is an E-Flexer ship fuelled by LNG (Liquefied Natural Gas).
The three ships take car and foot passengers, as well as customers travelling with motorhomes, or on bikes, alongside freight traffic.
On all three ships, passengers can look forward to "a choice of high-quality French and Spanish dining options, duty-free shopping, bars with entertainment for all the family," said Paul Acheson of Brittany Ferries.
A limited number of pet-friendly cabins are also available.
"In the summer months there's even whale- and dolphin-watching with expert wildlife guides from Brittany Ferries' conservation partner ORCA."
French timetables for 2024 will be available shortly, it said.