singapur
Some make nothing, others can earn S$1,000 a month: Group buy organisers on why they do it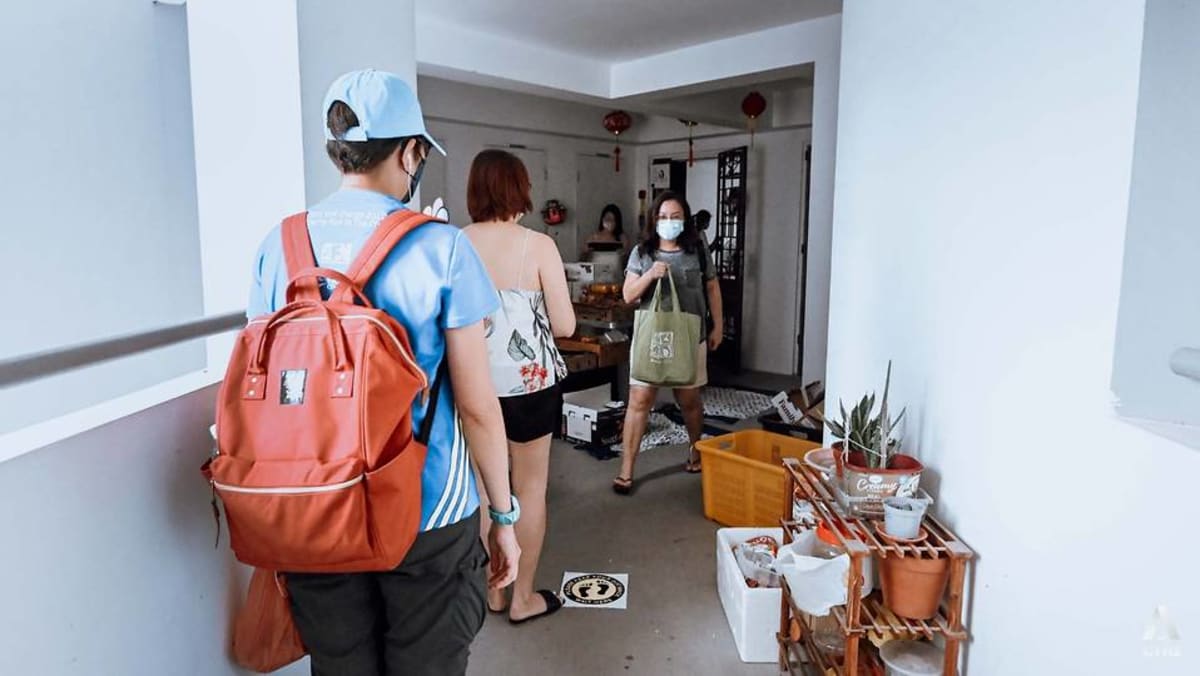 SINGAPORE: Group buy volumes are not what they used to be during the COVID-19 pandemic, but organisers who continue say they do so in order to support small local businesses and help participants save.
For three organisers who spoke to CNA, group buying is a side hustle on top of full-time jobs. While one did manage to make some money, the other two said they earned just enough to cover their costs.
After CNA reported on the nightmare experience of a group buy organiser's neighbour, questions were raised about how much money these organisers make and whether they should be allowed to run these activities out of their homes.
Home-based businesses do not require approval from authorities but are subject to certain conditions, such as not bringing "extraneous traffic" and no frequent loading and unloading of goods, according to the Housing Board's website. 
But as group buying is not considered a business, these conditions do not apply.
CNA spoke to group buy organisers to understand more about what motivates them, how they cover business costs and what can be done to improve operations.
NO EARNINGS VS S$1,000 A MONTH
Ms Irene Ng, 50, who organises the iheartSK group buy in Sengkang, does not make any money from group buy activities.
The full-time administrative executive usually organises four to eight group buys a month. During festive occasions, this can go up to 12 times a month.
Her pool of participants numbers more than 260, and she does not charge them any fees.
"As food enthusiasts, my buyers are aware that we can benefit from bulk purchases," she said. "My intention is to give back to the community, and my buyers frequently express their gratitude for my efforts."
Collections are hosted at her HDB flat, where she is "fortunate to possess a corridor space of my own".
"Up to this point, none of my neighbours have expressed any concerns regarding the placement of my group buy items outside my corridor.
"I make it a priority to maintain substantial walking space for my neighbours and diligently (keep) the area as tidy as possible," she said, adding that she pays attention not to obstruct fire-fighting access.
Another organiser, Ms Michelle Lim, 37, was making S$1,000 (US$740) a month at the height of her activities during the pandemic, when she was hosting group buys every day.
She started organising group buys as she liked trying different foods, and continued when she found that she could save on delivery costs and make some money.
Unlike other organisers CNA spoke to, Ms Lim charges each participant an administrative fee of S$2 to S$3. She introduced the fee as she felt the work involved was "quite tedious".
There are about 200 people in her WhatsApp chat group, and she estimates about 10 to 20 people participate in each group buy, hosted at her landed house in the Newton-Bukit Timah area.
Ms Lim was unemployed when she started organising group buys but now works as a wedding planner, and estimates that her group buys have dwindled to once a month.