politics
McCarthy screens Sound of Freedom for members of Congress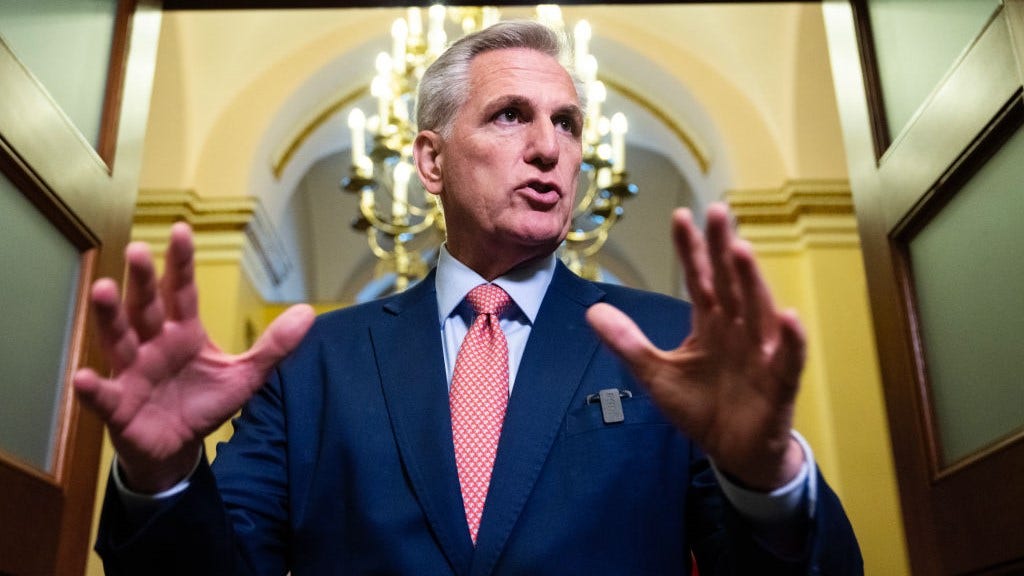 House Speaker Kevin McCarthy is holding a screening of the film "Sound of Freedom" for members of Congress on Tuesday evening, he told reporters.
"Tonight, I'm going to have another movie night, we're going to show the 'Sound of Freedom,'" McCarthy said at the top of an impromptu press conference. He added that the low-budget film's star, Jim Caviezel, and Tim Ballard, whom the film is based on, would also be in attendance. 
"Hopefully Republicans and Democrats can come together, see a movie about human trafficking, and actually find ways to stop the human trafficking that's continuing to move throughout the world," the speaker added.
OHIO HUMAN TRAFFICKING STING NABS 10 MEN INCLUDING TEACHER, ILLEGAL ALIEN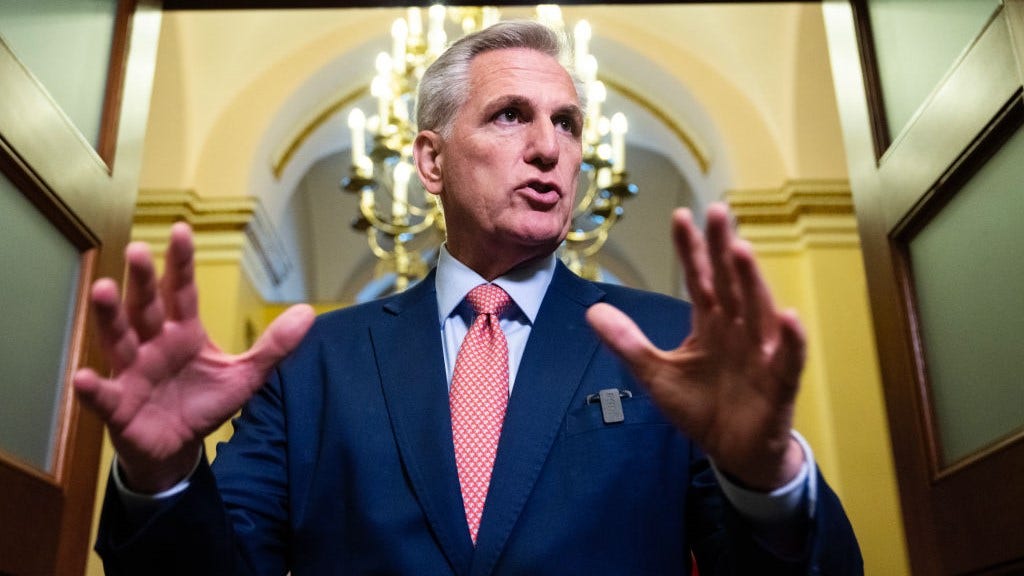 It's not immediately clear how many lawmakers are slated to attend, but the dramatic thriller has become a hit among conservatives. Critics of the movie on the left have accused it of promoting QAnon conspiracy theories. 
McCarthy's announcement comes after news that former President Donald screened it last week at his Bedminster, New Jersey golf club. Afterwards, he announced that if re-elected he would impose the death penalty on human traffickers.  
WHAT IS HUMAN TRAFFICKING?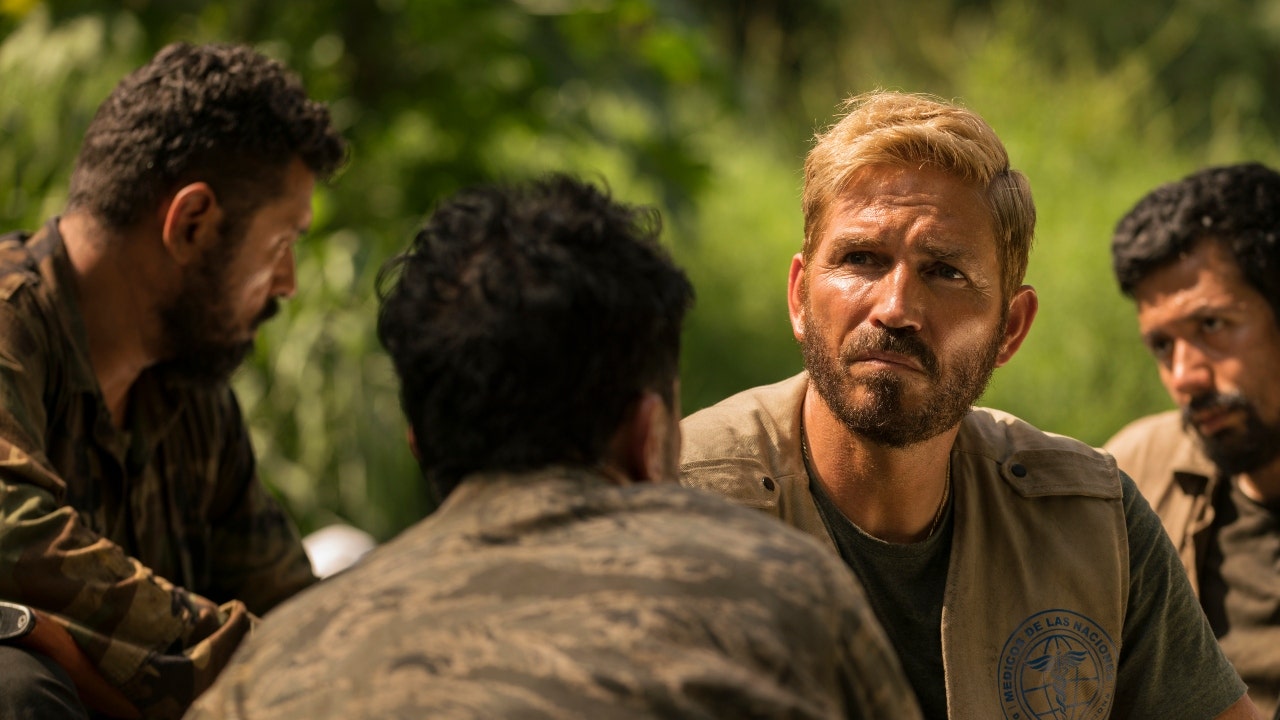 Rep. Marjorie Taylor Greene, R-Ga., a staunch ally of both McCarthy and Trump, posted on Twitter about seeing the movie Tuesday evening. Her office confirmed to Fox News Digital that Greene will be at the Congressional screening. 
"America is number 1 in the world in consuming child pornography and child sex trafficking and the Biden Administration has lost over 85,000 migrant children," Greene said. 
'SOUND OF FREEDOM' ACTOR CALLS OUT MEDIA ATTACKS ON HIT FILM
"These are the most appalling statistics. Tonight I'm looking forward to watching Sound of Freedom and stopping evil."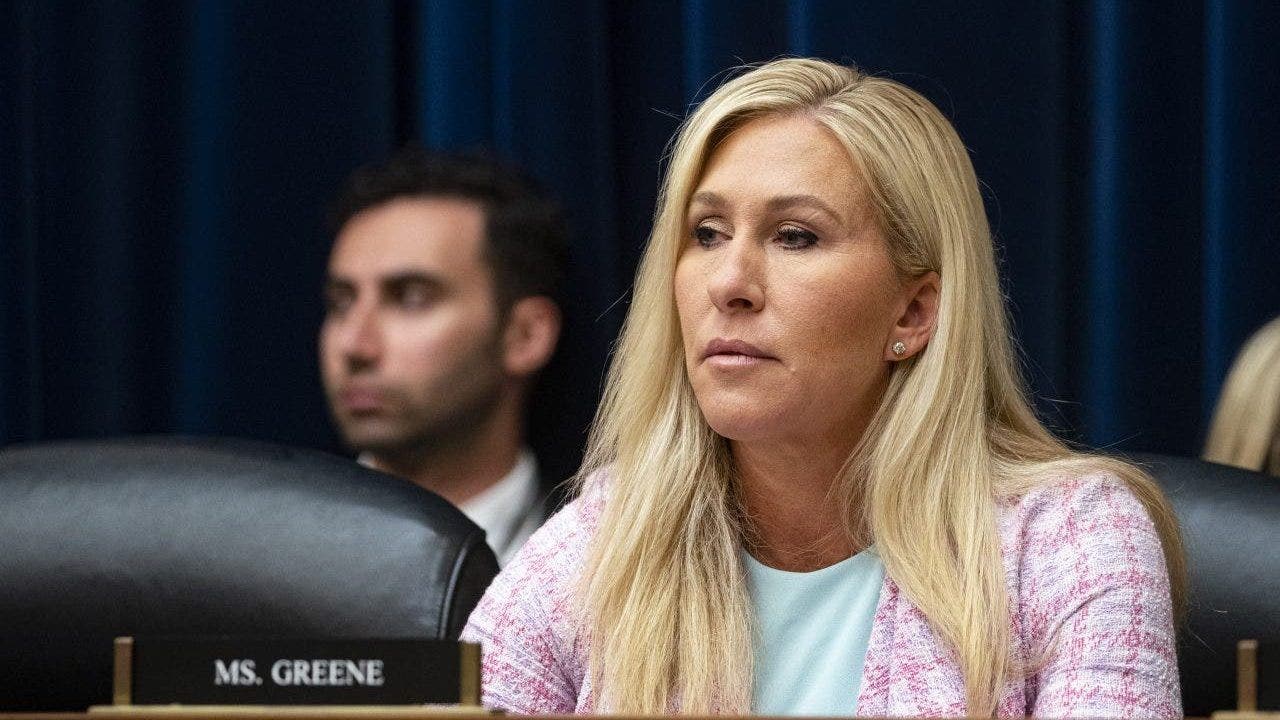 CLICK HERE TO GET THE FOX NEWS APP
"Sound of Freedom" tells the story of a U.S. federal agent who quits his job to launch a rescue effort of child sex trafficking victims. 
As of this week the movie has brought in over $100 million in box office revenue.