USA 2
Pay raise for teachers proposal rejected by Broward County School Board – WSVN 7News | Miami News, Weather, Sports | Fort Lauderdale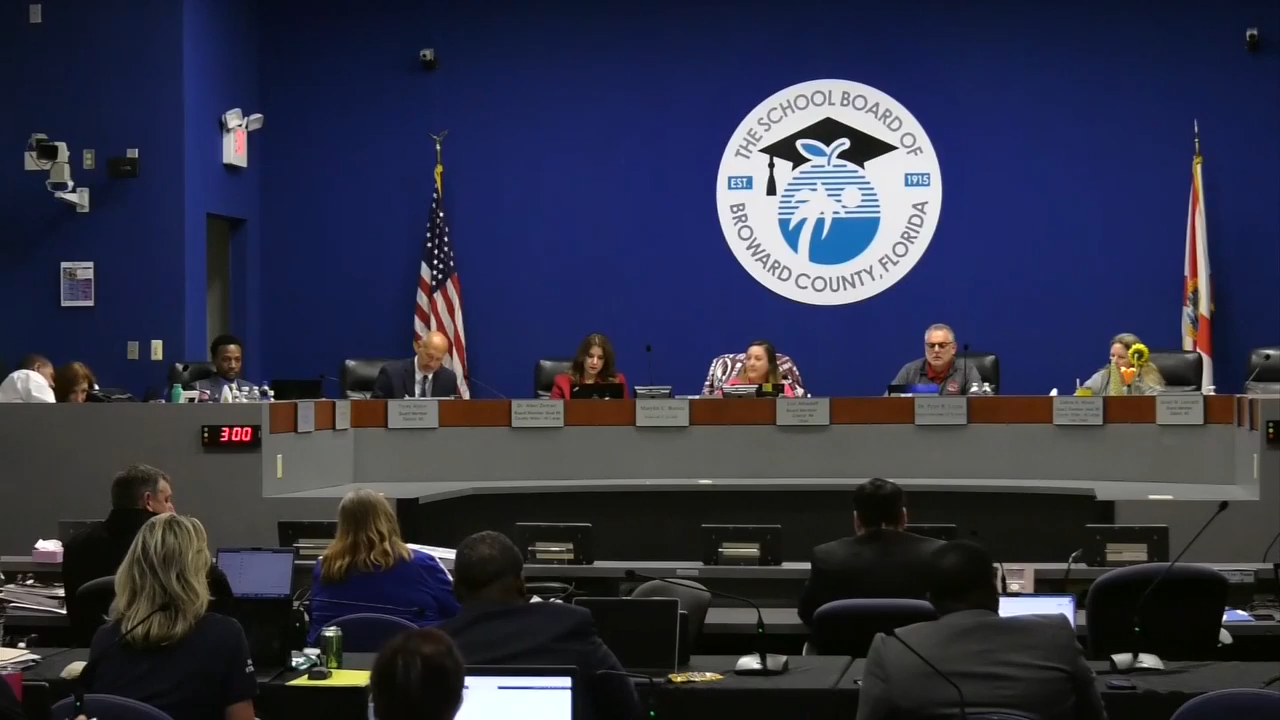 FORT LAUDERDALE, FLA. (WSVN) – The Broward County School Board held a meeting Tuesday evening where they voted on the teacher pay raise and the motion failed by a 5-4 vote.
"Four didn't have the will to do it in two years, they didn't have the will to do it tonight, they didn't have the will to take some of the reductions that would've allowed us to pay teachers $100,000 of total compensation in two years," said Dr. Allen Zeman, a school board member who proposed the pay raise.
Zeman wants to pay teachers $100,000 by 2025, which includes $80,000 in pay and $20,000 in benefits.
Others like Anna Fusco of the Broward Teacher's Union, weren't so surprised by the board's decision.
"To vote 'No' today, I wasn't shocked," Fusco said. "Because there's no real plan on how to get there."
But not all hope is lost for Broward County teachers.
Another motion came up for the country's newly appointed superintendent Dr. Peter Licata, to take a deeper look at where budget cuts can be made.
"I think when you get to the nitty-gritty and you analyze that. then the board can make a healthier decision moving forward," said Broward School Board Chair Lori Alhadeff.
Licata had some departments in mind on where they can get started.
"We're going to take a look at technology right away, we're going to look at programs that we're buying that may be used only in a couple of schools," he said.
The superintendent has until January to come back with a plan to raise all district employees' salaries.
"It's going to be challenging to do the work but the public needs to know that we are going to make our entire staff the highest paid if we can," said Licata.
Fusco wants board members to stop making excuses and avoiding the highly demanded pay raises.
"He's got a lot of work to do in making sure that he gives the right directs to the right people to stop coming out with some bogus run-arounds and be fruitful about the budget and where the money can come from."
The goal is to get teachers' compensation up to $100,000 and the superintendent is going to look into repurposing some under-enrolled schools, potentially within the next two years.
Copyright 2023 Sunbeam Television Corp. All rights reserved. This material may not be published, broadcast, rewritten or redistributed.