World
Federal judge blocks Arkansas law criminalizing librarians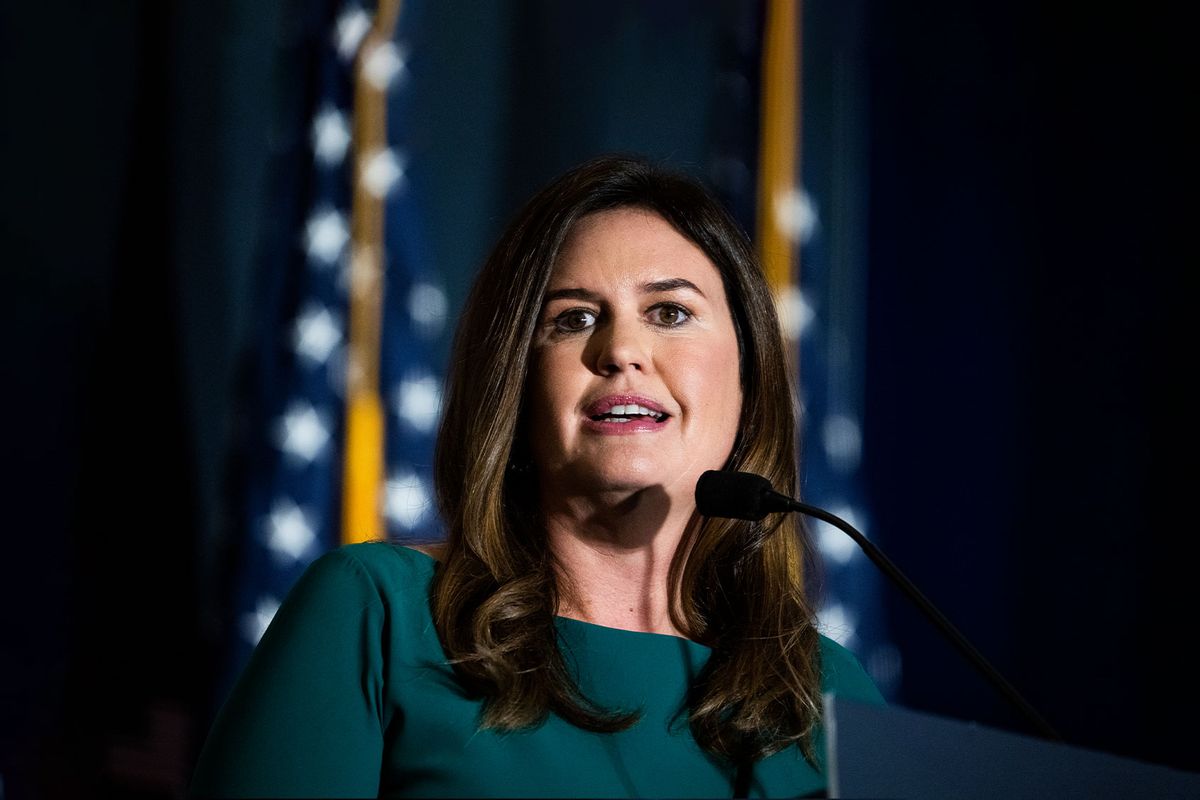 A federal judge on Saturday temporarily blocked the implementation of an Arkansas law criminalizing librarians and booksellers who provide access to materials deemed "harmful to minors."
U.S. District Judge Timothy Brooks—an appointee of former President Barack Obama—issued a preliminary injunction against two sections of Act 372 (also known as S.B. 81), a censorship bill introduced by Arkansas state Sen. Dan Sullivan (R-20), passed by the Republican-controlled state Legislature, and signed into law by GOP Gov. Sarah Huckabee Sanders in March.
The law—which would have gone into effect on Tuesday—makes it a Class A misdemeanor punishable by up to a year in prison to provide to a minor material "that to the average person, applying contemporary community standards, the dominant theme of the material taken as a whole appeals to prurient interest."
The legislation also allows parents and legal guardians to access minors' library records.
Brooks' temporary injunction against Act 372 applies to Section 3—which criminalizes librarians and booksellers for providing access to materials deemed "harmful to minors"—and Section 5, which requires libraries to establish material review processes and empowers courts to compel libraries to remove materials that may be protected by the First Amendment.
"If merely having a book accessible on the shelf where a minor can reach it will potentially subject librarians and booksellers to criminal penalties, such books may simply be removed," Brooks wrote in his 49-page ruling. "As a result, these patrons claim their First Amendment right to access non-obscene (i.e., constitutionally protected) reading material will be dramatically curtailed."
In May, the Central Arkansas Library System (CALS) led a lawsuit against the legislation. CALS executive director Nate Coulter said he is "extremely pleased and gratified" by Brooks' ruling.
"I'm relieved that for now the dark cloud that was hanging over CALS' librarians has lifted—they will not be threatened with jail for making books available to our patrons," Coulter told the Arkansas Advocate.
ACLU of Arkansas Executive Director Holly Dickson also welcomed the ruling, saying in a statement that "we commend the court's decision to stop the enforcement of Sections 3 and 5 of Act 372, which would have jeopardized the essential First Amendment rights of all residents of Arkansas."
"It's regrettable that we even have to question whether our constitutional rights are still respected today," Dickson added. "The question we had to ask was, do Arkansans still legally have access to reading materials? Luckily, the judicial system has once again defended our highly valued liberties."
Earlier this year, the American Library Association said that a record-breaking 2,571 unique titles were challenged by people or groups seeking bans in 2022, a 38% increase from the previous year.