Games
More the merrier: Expanded field holds up under World Cup pressure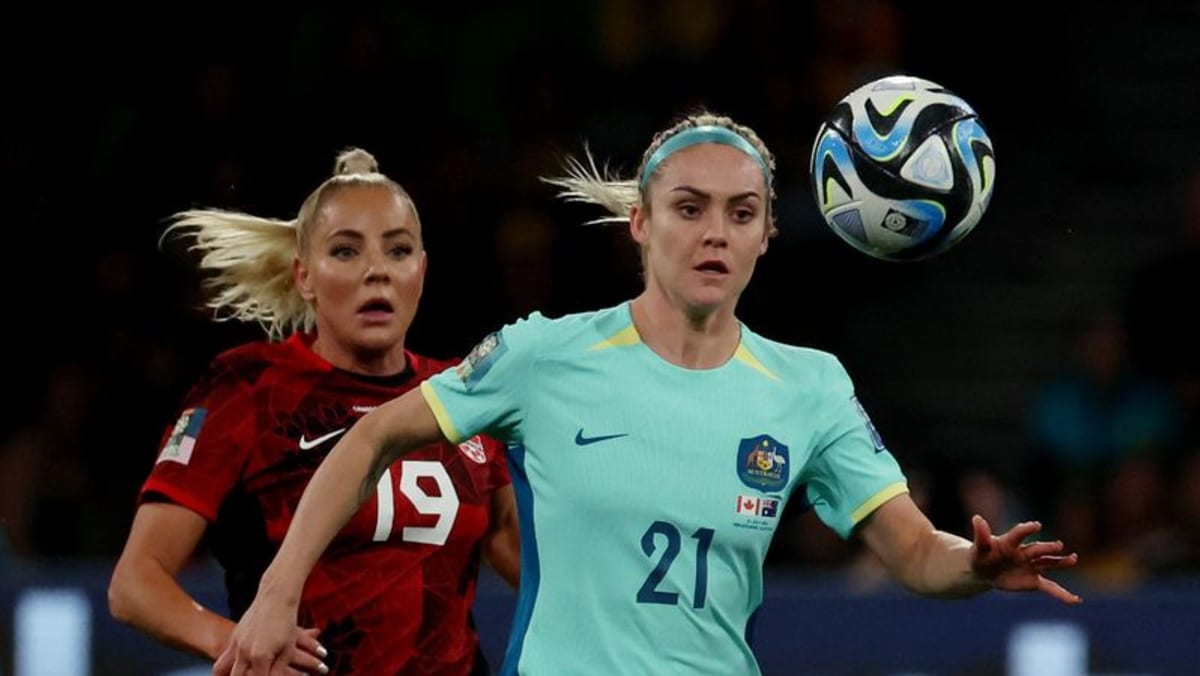 AUCKLAND : More appears to have been merrier at the Women's World Cup as teams that benefited from the expansion of the field to 32 in Australia and New Zealand have largely held up to scrutiny in the group stage.
FIFA expanded the tournament from 24 teams for 2023, with President Gianni Infantino citing the "astounding success" of the 2019 tournament and a need to foster growth in the women's sport.
The move prompted criticism that there was not enough talent in the women's game to justify the size – complaints that echoed the response to FIFA's plan to expand the men's tournament from 32 teams to 48 in 2026.
The string of blowouts that such critics predicted have so far not materialised, however, and the narrative has shifted instead to the increased depth in women's football.
Nigeria have featured in every Women's World Cup but would not have made the cut in 2019 after they finished a surprise fourth in their qualifying tournament.
But with the African confederation granted four instead of three direct-qualification spots for 2023, they booked a ticket.
Nigeria finished second in Group B, after holding Canada to a scoreless draw and shocking 10th-ranked co-hosts Australia 3-2 in their second match of the tournament. They closed out the group stage with a 0-0 stalemate against Ireland on Monday.
"I don't think that teams may have respected Nigeria as much as they should have," said retired U.S. great Carli Lloyd, a Fox Sports analyst based in Sydney for the tournament.
"They have come in and they have been hungry, they have been organised, they have been disciplined," she said.
Although it is hard to calculate, Switzerland and Ireland were also likely beneficiaries of the expanded draw as UEFA, which runs international competitions in Europe, was granted 11 direct qualification spots instead of eight plus hosts France in 2019.
The two teams punched their tickets via playoffs after the first nine spots were taken by group winners in European qualifying.
Ireland lost to Australia and Canada by one-goal margins before meeting Nigeria, while Switzerland won Group A after holding co-hosts New Zealand to a scoreless draw on Sunday.
Three qualification spots were added through the inter-confederation playoffs, which allowed teams that would otherwise have not made the cut in their regional qualifying to duke it out in a pre-tournament competition in New Zealand.
All three teams that advanced via that route were World Cup newcomers: Haiti, Panama and Portugal.
Haiti opened with a 1-0 loss to the European champions England, who are ranked 49 spots above them, and the critical consensus from the Brisbane match was that England were lucky to walk away with three points.
Six days later in Adelaide, they lost 1-0 to 1999 runners-up China.
Portugal lost to 2019 runners-up the Netherlands by a respectable 1-0 margin in their opener before beating lower ranked Vietnam 2-0.
"The game has evolved," Lloyd said. "There's been more resources, more support, more coverage, more investment and a lot of these teams that have been playing in their first World Cup, as a debutant, have really taken it more seriously and had that support."