Apnews
D-backs become buyers at trade deadline, add Mariners closer Paul Sewald in exchange for 3 players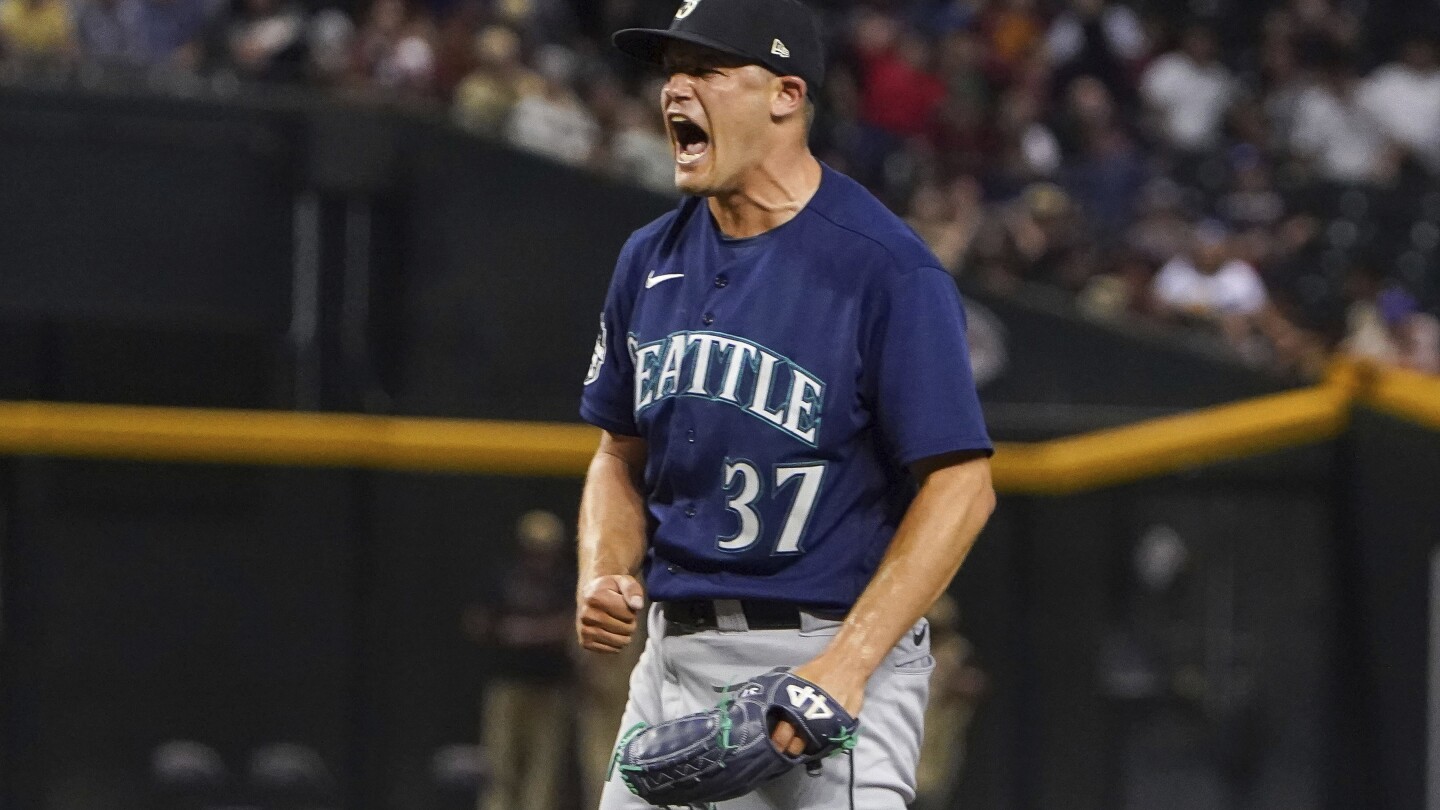 PHOENIX (AP) — The Arizona Diamondbacks have solidified the back of their bullpen ahead of Tuesday's trade deadline, acquiring closer Paul Sewald from the Seattle Mariners in exchange for infielder Josh Rojas, outfielder Dominic Canzone and minor leaguer Ryan Bliss, according to a person familiar with the deal.
The person spoke to The Associated Press on condition of anonymity because the deal hasn't been officially announced.
The D-backs opted to be buyers at the trade deadline despite a 7-16 record in July that's caused their overall record to slide to 56-50.
Sewald has been a mainstay at the back of Seattle's bullpen for the past three seasons.
He has a career-high 21 saves this season in 45 appearances, after recording 20 saves in 2022 and 11 in 2021. In his three seasons with Seattle, Sewald has an 18-8 record and 2.88 ERA in 172 games.
Arizona's bullpen has struggled of late, with a rotating cast of closers like Scott McGough, Andrew Chafin and Miguel Castro. Sewald's arrival should give the Diamondbacks some certainty on who will handle the ninth inning.
For Seattle, it's a similar move to two seasons ago when the Mariners dealt then-closer Kendall Graveman to Houston at the deadline in exchange for utilityman Abraham Toro and reliever Joe Smith. At that time, the Mariners were nine game over .500 and ended the season 90-72, barely missing out on a wild card spot.
This season, the Mariners have been mired in mediocrity hovering around .500 for most of the season, never climbing more than three games above the .500 mark at any point. They started Monday 5 ½ games back in the AL West and 4 ½ games behind in the wild card race.
Rojas was a mainstay for the Diamondbacks in 2021 and 2022 but has struggled this season. He's got a .252 career batting average and 22 homers. Canzone recently made his big-league debut and has a .237 average with a homer and eight RBIs in 41 plate appearances.
Bliss was batting .358 with 12 homers at Double-A Amarillo. He was drafted in the second round out of Auburn in 2021.
The D-backs and Mariners just completed a three-game series at Chase Field with Seattle winning two of the three games.
The deal was first reported by The Arizona Republic.
___
AP Sports Writer Tim Booth in Seattle contributed to this report.
___