Apnews
In her next book 'Prequel,' Rachel Maddow will explore a WWII-era plot to overthrow US government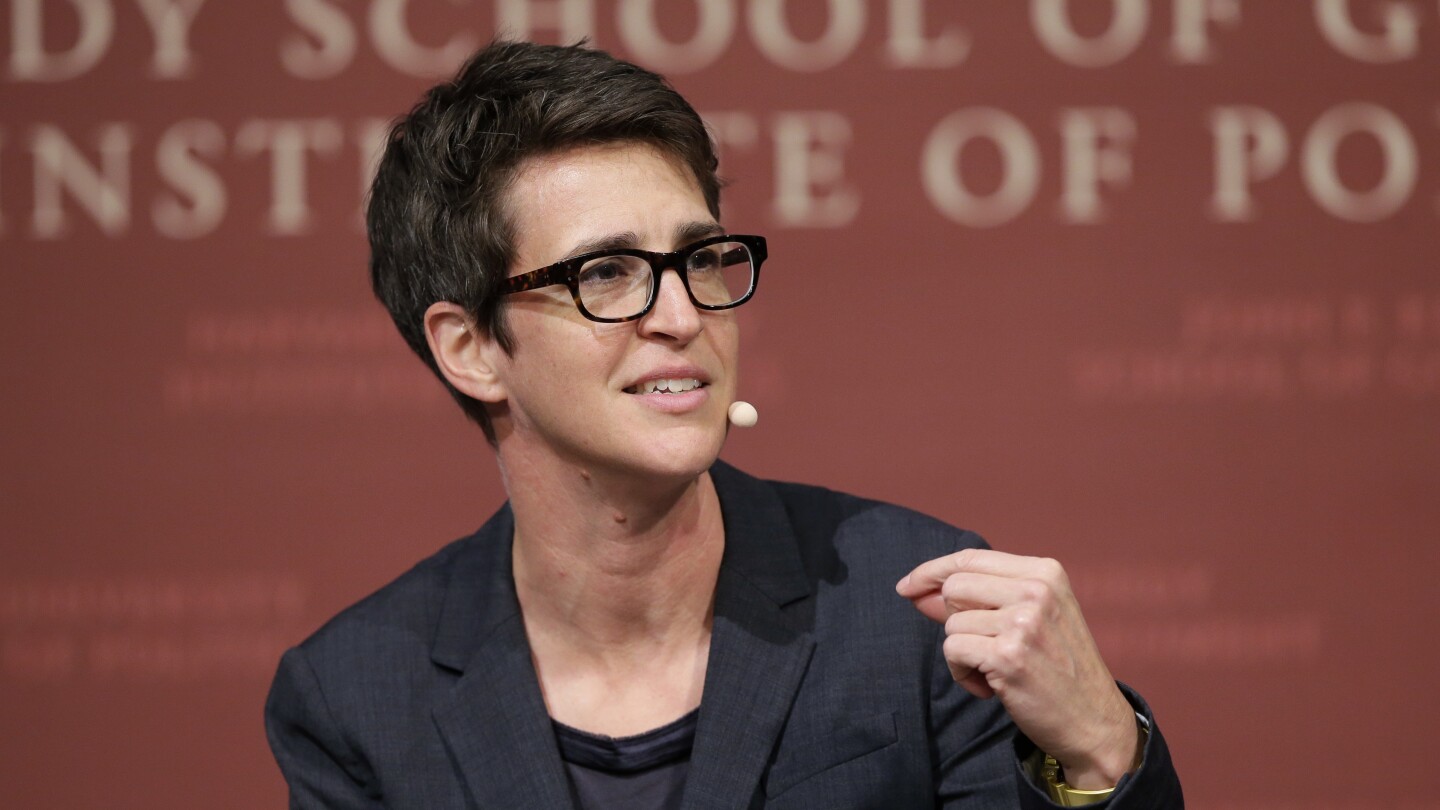 NEW YORK (AP) — Rachel Maddow's next book will be an exploration into right-wing extremism in the U.S., including a plot to overthrow the government at the start of World War II.
Crown, an imprint of Penguin Random House, announced Monday that Maddow's "Prequel: An American Fight Against Fascism" will be published Oct. 17. The book expands upon research for the liberal author-commentator's podcast "Rachel Maddow Presents: Ultra," for which Steven Spielberg has acquired film rights.
"Just as I like to dive into the backstory and deep origins of any particular news event, I also find it helpful to know if we've previously contended with something like what we're seeing in today's news," the Emmy-winning MSNBC host, who discussed the book on "The Rachel Maddow Show" on Monday night, said in a statement released by Crown.
"Even though I find it disturbing and a little scary that, in our own time, some sizeable chunk of Americans seem ready to jettison real elections and instead embrace rule by force, it's somehow heartening to me to know that this isn't a brand new challenge – another sizeable chunk of Americans felt essentially the same way in the lead-up to World War II."
In "Prequel," Maddow will describe anti-government actions involving a Nazi agent, more than 20 members of Congress and the anti-Semitic America First Committee that led to a 1944 sedition trial, which ended in a mistrial.
Maddow's previous books include "Blowout: Corrupted Democracy, Rogue State Russia, and the Richest, Most Destructive Industry on Earth" and "Drift: The Unmooring of American Military Power."