russain
https://www.rt.com/news/580645-gonzalo-lira-ukraine-torture/US-Chilean journalist describes torture in Ukrainian prison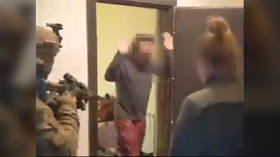 Chilean-American blogger Gonzalo Lira, arrested by the Ukrainian intelligence in May on charges of pro-Russian sympathies, reappeared online on Monday and told a sordid tale of beatings and extortion while awaiting a show trial.
"I was tortured in two of the four cells I was in—by the other prisoners," Lira posted in a 25-tweet thread on Monday evening, noting that all the torture in the pre-trial detention center (SIZO) was outsourced to the inmates. 
"I got a cracked rib in my first cell, but it wasn't too bad. The worst stretch was in my fourth cell. From 1pm on June 21 until 7pm the next day—30 hours" two inmates tortured him and at one point "used a toothpick to scratch the whites of my left eye, while asking me if I could still read if I had just one," Lira wrote.
One of the torturers was allegedly reprimanded for bruising the 55-year-old blogger's chest, because the instructions were to leave no marks.
Right now, I'm about to try to get out of Ukraine, and seek political asylum in Hungary.Either I'll cross the border and make it to safety, or I'll be disappeared by the Kiev regime.This is what's happened to me over the past three months.1/25

— Gonzalo Lira (@GonzaloLira1968) July 31, 2023
Lira posted photographs of the documents laying out the charges against him, suggesting that he was being imprisoned over social media posts and YouTube videos. He said the one video in particular that got the authorities' attention was "Ukraine: A Primer," his explanation of the background of the current conflict with Russia, which blamed Kiev for provoking it.
According to Lira, he was beaten and tortured because the Security Service of Ukraine (SBU) figured it could extort him for all his savings – amounting to some $100,000 when factoring in the confiscated computers and phones.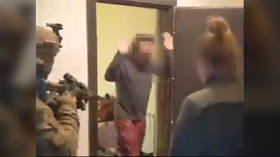 Told he would be found guilty and sentenced to 5-8 years in a labor camp at his upcoming trial, Lira decided to flee Ukraine and seek asylum in Hungary. 
"I'm posting this thread just as I'm getting to the border checkpoint," he tweeted. "If you don't hear from me in the next 12 hours—whelp! I'm on my way to a labor camp! Wish me luck."
He credited the Chilean embassy for any care he received in jail, noting that the US embassy "called me three times, but gave me nothing but 'support'—empty bromides." He also suggested that the US would extradite him back to Ukraine, because Acting Deputy Secretary of State Victoria Nuland "hates my guts, or so I'm told." 
The SBU detained Lira on May 1, accusing him of "producing and distributing materials justifying the armed aggression" of Russia. A judge ordered him to stay in jail pending trial. The first time the SBU detained Lira, in April 2022, he was released without charges after a week, presumably due to public pressure.
You can share this story on social media: