Games
'She'll hate me': Kelce reveals intimate Swift details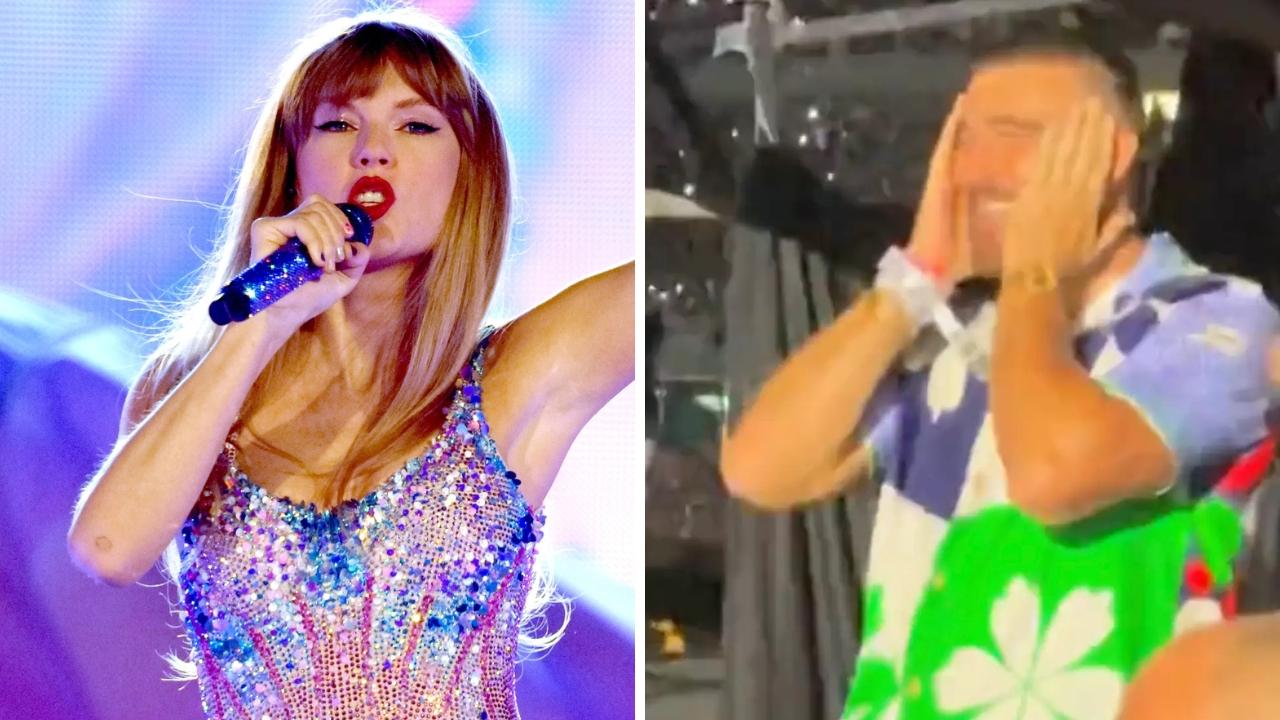 Travis Kelce had "Cupid" on his side when it came to courting now-girlfriend Taylor Swift.
When discussing the beginnings of their romance in a new interview, the NFL star, 34, recalled how he wanted to cross paths with Swift, 33, at her "Eras Tour" stop in Kansas City but came up short — something he relayed on a July instalment of his "New Heights" podcast.
"There were definitely people she knew that knew who I was, in her corner [who said]: Yo! Did you know he was coming? I had somebody playing Cupid," Kelce said of Swift, who relayed those details after she reached out to him.
"She told me exactly what was going on and how I got lucky enough to get her to reach out."
A part of Kelce wasn't far from Swift when she visited the Kansas City stadium over the summer, a story, he quipped, "she'll probably hate me for saying this."
"When she came to Arrowhead, they gave her the big locker room as a dressing room, and her little cousins were taking pictures…in front of my locker," he told the WSJ. Magazine.
The two eventually met up on the East Coast, where Kelce said he kept expectations in check, The New York Post reports.
"When I met her in New York, we had already kind of been talking, so I knew we could have a nice dinner and, like, a conversation, and what goes from there will go from there," he said.
Spoiler alert: The sparks have only continued to fly.
First publicly linked in September, Swift has attended four Chiefs games at Arrowhead Stadium this season and has become close with members of Kelce's inner circle.
She has sat in suites with his mum, Donna Kelce, and Brittany Mahomes, the wife of Chiefs quarterback Patrick Mahomes.
"He's happier than I've seen him in a long time…. God bless him, he shot for the stars!" Donna told WSJ. Magazine.
Swift and the Chief tight end have since taken their romance international, with the two-time Super Bowl champ travelling to Argentina on the Chiefs' bye week this month to support the pop star on the South American leg of her "Eras Tour."
During a concert in Buenos Aires, Swift playfully changed the lyrics of her song "Karma" to include a nod to Kelce.
Instead of singing, "Karma is a guy on the screen coming straight home to me," she sang, "Karma is the guy on the Chiefs coming straight home to me."
Unsurprisingly, Swifties had a field day on social media.
Videos of Kelce's reaction to the lyric swap immediately began circulating, along with the moment Swift lept into his arms backstage for a kiss.
Amid the heightened fanfare, Kelce remains in awe of Swift and how she handles it with grace.
"Obviously I've never dated anyone with that kind of aura about them…. I've never dealt with it," Kelce said. "But at the same time, I'm not running away from any of it…. The scrutiny she gets, how much she has a magnifying glass on her, every single day, paparazzi outside her house, outside every restaurant she goes to, after every flight she gets off, and she's just living, enjoying life. When she acts like that I better not be the one acting all strange."
— This story originally appeared on nypost.com and has been republished with permission